The ETOA Insight Hub presents a rich statistical and insights service for our members, partners and stakeholders. Its aim is to provide up-to-date research, actionable insights and opinion pieces on the topics that matter to our members. Additionally, it serves to demonstrate the value of tourism to global and local economies, lending weight to our lobbying activities and supporting our vision of Better Tourism in Europe.
For queries about the Insight Hub please email insight@etoa.org
Please filter below: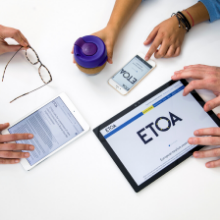 September 17, 2020
Analysis conducted by WTTC presented in the form of a 5-page report with accompanying infographics for each world region in addition to a global summary. Results from WTTC and Oxford Economics modelling covering a baseline, upside and downside scenario are showcased. As its starting point the study notes that swift and coordinated action by governments to safely restart travel and tourism will be crucial in minimising the economic fallout brought about by the crisis. Since the analysis was conducted in June the downside scenario would appear to be far more likely than the upside scenario.
More