The ETOA Insight Hub presents a rich statistical and insights service for our members, partners and stakeholders. Its aim is to provide up-to-date research, actionable insights and opinion pieces on the topics that matter to our members. Additionally, it serves to demonstrate the value of tourism to global and local economies, lending weight to our lobbying activities and supporting our vision of Better Tourism in Europe.
For queries about the Insight Hub please email insight@etoa.org
Please filter below: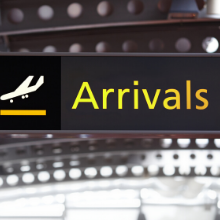 January 11, 2021
A comprehensive 54-page study that primarily presents findings from fieldwork conducted in October 2020 covering 11,000 respondents spread across 11 markets. Key findings include the onset of 'pandemic fatigue' leading to pent-up demand, a strong desire to protect any risk to both individual health and financial loss, with marketing content that reassures on both these fronts beneficial.
More