¡Bienvenido a ETOA! Esta es la página de inicio en español de la web de ETOA. En ella encontrará una selección de enlaces a otros recursos (en inglés) y noticias de nuestras actividades; queremos asegurarnos de mantener informado de todas las novedades y brindar nuestro apoyo cuando sea relevante al mercado español. Si necesita más información, póngase en conrtacto con Jorge Traver.
Últimas noticias
El 23 de febrero celebraremos un webinar en torno a una recuperación sostenible del mercado turístico español.
ETOA es la plataforma de networking y de comercialización en turismo más grande que existe a nivel europeo. Tenemos más de 1200 socios, entre ellos más de 300 turoperadores de todo el mundo y 800 proveedores del canal turístico con marcas socias de ETOA, y la confianza y la calidad son los dos parámetros que rigen la convivencia entre socios. Al asociarse, se accede automáticamente a ventajas como acceder a nuestra intranet de contactos, utilización de nuestros stands en distintas ferias especializadas (FITUR, WTM, ITB…), participación en todos nuestros eventos con precios especiales, incluyendo la participación en nuestro evento exclusivo para socios, GEM. Asimismo, se tiene acceso a asesoramiento turístico especializado en temas como: mercados de origen, VISAS, tasas turísticas, regulación de paquete de viajes, a todos nuestros seminarios de manera gratuita y a oportunidades de patrocinio y esponsorización.
Testimonials
'Madrid Destino has belonged to ETOA for more than 10 years. For Madrid it affords us the opportunity to interact with tourism proffesionals from different countries with the aim of not just promoting Madrid and its new and traditional attractions, but also of seeing first-hand the actions implemented by other destinations and adapting them to Madrid. MOreover, the fact that such a large number of Spanish DMOs belong to ETOA facilitates the establishments of synergies and collaborations with other destinations.'
Ana Sostres, Market Manager Europe, Trade & Activity, Madrid Destino.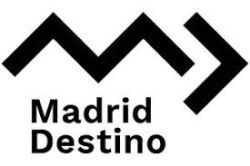 Market specific news
Para más información, acceda a los siguientes enlaces en nuestra página web:
Contact us today
Únase a nosotros para trabajar en pos de una recuperación eficaz y sostenible del mercado en España. Para más información, póngase en contacto conmigo en el correo electrónico o en el teléfono que figuran debajo.