Membership
Fast track to recovery: find new partners through ETOA Membership
Our network of active and ambitious members is growing every month and we'd love you to join them. They use membership to do more and better business with each other. Our policy and insight materials help them make better decisions and stay informed. If you are interested to find out more about how cost effective ETOA membership can be, please click on the button below or contact the team at member@etoa.org.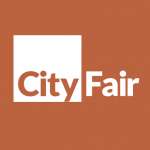 Registrations for City Fair 2021 are closing on the 12th of May
Join us online on the 8th of June for a full day of B2B meetings dedicated to rethinking tourism strategy and develop new product ideas.
City Fair 2021 features the most global buyer line-up ever:
Operators are joining from as far and wide as North America, South-East Asia, Israel, Australia.
UK, Scandinavia, Germany, and Spain within the key European source markets covered.
They are eager to meet with European suppliers and destinations to plan for the return of clients.
Click here to see the list of confirmed delegates to date (with more joining every day!)
Save the date: Global European Marketplace – London 29th October 2021
Partners Events and Offers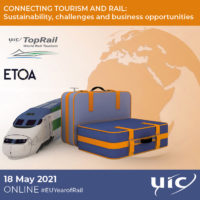 Connecting tourism and rail: sustainability, challenges and business opportunities
Online, 18 MAY 2021, 12 :00-13:00 CEST
You are invited to join an online broadcast on the topic of rail leisure tourism on 18 May 2021, hosted in conjunction with TopRail and part of the European Year of Rail.
The purpose of this online event is to raise awareness and to encourage engagement between rail sector and trade actors in order to promote rail travel in the context of leisure tourism for European citizens and inbound visitors. Looking ahead to 2030, this discussion of industry experts will explore the opportunities for the sustainable development and recovery post-Covid 19. Against the background of the climate emergency, the creation and distribution of new leisure rail travel products will be discussed with best practice examples drawn from international and intra-European case studies. More info here.
Register now for ATM 2021
ATM 2021 is gradually getting closer and we are planning to all reunite in May. Have you registered to attend yet? This year ATM will run as a hybrid event with the in-person event taking place at the Dubai World Trade Centre from 16-19 May 2021 and a virtual event including webinars and 1-2-1 video meetings will be taking place a week later from 24-26 May 2021. Click here to find out more.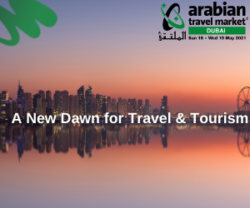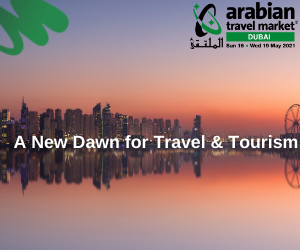 Inspiretec is an established technology partner, providing digital solutions. With 28 years of experience, our technology-stack presents solutions for travel agents, tour operators, hotels and tourism. We are delighted to offer ETOA members a 3-month no obligation trial of our Travel-CRM. Please click here to take advantage of this offer!