ETOA Newsletter, July 2021

This Newsletter includes updates on:

Policy fragmentation delays Europe's re-opening
New consultation on Future of Tourism
EU Climate Law
Germany inbound and VAT
Brexit and the travel industry
ETOA Insight Hub
ETOA Featured Members
Partners and events

Roadmap for recovery

Policy fragmentation delays Europe's re-opening

For travel and tourism, the good news is familiar: vaccinations have sharply reduced demand on health systems; some countries are opening up. Health credentials are rolling out and the signs are that the EU's and the UK's systems are aligned, allowing mutual recognition. The bad news is that progress remains too little and too late for many international visitors this summer, especially long-haul. Vaccination levels are still too low to restore confidence. The Delta variant is easily transmitted by young people, the least vaccinated demographic group. The US manufactures the AstraZeneca vaccine but has not yet licenced it for domestic use, which is reportedly affecting the re-opening of major transatlantic routes. Insurance options for business and consumers remain inadequate. On travel restrictions, health credentials and their verification, national competence prevails, and the continued lack of coordination in approach remains highly problematic.

In May, the EU recommended admitting third-country nationals who had completed a course of vaccination yet in the past week the European Council discussed imposing blanket quarantine on UK outbound due to Delta variant case numbers, irrespective of visitor vaccination status. For UK inbound, some US operators have already cancelled all business until September. A recent day of action highlighted industry anger and frustration to which the recent green list revision was for many an inadequate and irrational response by a government already subject to legal challenge for the openness and rationality of its approach (more detail about the challenge here).

In mid-June, the EU focused on restoring freedom of movement, but there is still scant information about how, when and under what conditions a genuine return to border-free travel within the EU will take place. For aviation, some EU countries intend to conduct extensive checks on arrival, others not; entry requirements related to vaccination status vary; the inevitable need for manual verification of health credentials will cause extensive delays.

Ironically, while the EU's Covid Certificate is now operational thanks to rapid work by the Commission, Council and Parliament, the prospects for long queues at airports worsen, and anecdotal evidence suggests that intra-Schengen health credential checks are very uneven. This all adds up to an unacceptable level of operational uncertainty, undermines consumer confidence in restrictions, and compounds public frustration given the high cost of fit-to-fly tests.

To add to the complexity, at least 10 different verification apps are currently in use or under development. Their development is closely supported by the Commission, but there is no central coordination. It proved impossible to agree to incorporate an EU-wide verification app within the EU Covid Certificate's enabling legislation without causing delay.

The apps will allow users such as airport check-in staff to check the validity of a traveller's health credentials. For example, whether the holder's test results are still current. Some apps will also validate whether the health credentials meet destination requirements, but not all of them, despite this being a pre-condition for boarding for which carriers remain liable. Manual checks, not to mention the staff training required, will take longer.

Ports and stations face similar difficulties but their physical and logistical constraints mean that they cannot impose the same level of control as airports: it is likely that more thorough health credential checks will be reserved for visitors from higher risk country of origin. Where each occupant of a vehicle must leave it to present their credentials individually, long delays are inevitable.

Will these apps will be inter-operable among users of the EU's 24 official languages? Will an EU citizen be able to add to her certificate a test result produced in another EU country than her home, and have that recognised by another country's verification app? The statement produced by Europe's airlines and airports issued on 29th June paints a concerning picture.  Fragmentation in public policy affecting international mobility is endemic, and there is no vaccination for that.

ETOA will continue to update its website with information about restrictions including reliable third-party resources here.

Future of Tourism in Europe

The pandemic has raised awareness of how many livelihoods depend on travel and tourism. The sector needs to be better protected against external shocks as well as supported to achieve the 'build-back-better' recovery policy makers want. Achieving climate goals requires change: systemic transition, particularly for a sector whose revenue collapsed more than most, needs support. This must be underpinned by long-term strategic policy.

To that end, the European Commission has launched a consultation to inform policy development towards a more resilient, innovative and sustainable tourism ecosystem. Especially for those who think resilience requires more joined-up governance as it affects the tourism industry, this is an opportunity to provide detailed input. To access the consultation, click here. For the staff working doc on the 'tourism transition pathway' adopted on 21st June, click here.

Sustainability

Climate Law and Action

On the 28th June, the European Council formally adopted Climate Law. This follows previous political agreements, and means that the EU is legally committed to be 'climate-neutral' by 2050, through a reduction of net greenhouse gas emissions (emissions after deduction of removals) by at least 55% by 2030 compared to 1990. A focus on reduction and prevention will drive progress towards intermediate 2030 goals, with additional 2040 goals likely.

To drive reduction in emissions, there is a limit on the contribution of 'carbon sinks' such as undisturbed forests to achieve that target (see recital 27 on p16 of the draft regulation). To the extent the amount of atmospheric carbon sequestered exceeds 225 Mt, that excess will not contribute towards the legally-binding reductions goals. Emissions reduction is possible across most activities. For travel and tourism, long-distance aviation and coaching will remain largely fossil-fuel dependent in the 2020s so additional mitigation strategies are necessary.

For more on this topic, see our climate page.

Tourism and tax - and competitiveness for Germany inbound

In Germany, as previously reported, a proposed change in the indirect taxation arrangements applicable to non-EU buyers (described here) is still intended in 2022 following current suspension. But nothing is certain, and operators cannot price German product with any confidence. They have two options, both bad: either charge a higher price to cover any additional tax, administrative costs and still maintain an economically viable margin, or seek to remain price competitive and run the risk of selling at a loss, trusting that the change will remain suspended until an EU-wide solution is agreed.

Any non-EU business selling German product is encouraged to respond to a short survey which seeks to determine potential impact of proposed change. To complete the survey, click here.

Europe needs its inbound visitors: they spend more, provide essential demand for the wider economy and travel throughout the year. It is possible to devise a tax regime which encourages value-adding within the EU as well as the packaging and sale of EU product in Europe's origin markets. ETOA continues to lobby for that in the interests of its fast-growing buyer membership the European value chain. For more on tourism and tax, click here.

Brexit and the travel industry

Multilingual pages

ETOA's website now has landing pages to provide a short introduction to our activities for readers in French, German, Italian and Spanish.

Much new material has recently been added to our Insight Hub, some of which is only accessible to members.  Recent additions include the following:

ETOA is proud to be home to over 1,200 members who trust us to help them do better tourism business in Europe. On these pages we recognise our newest members and welcome them to our community. New ETOA members listed here include buyers from across Europe as well as the USA and Australia along with a wide range of leading European suppliers. Full details of all our new members are available by following the link below.
Membership
Fast track to recovery: find new partners through ETOA Membership
Our network of active and ambitious members is growing every month and we'd love you to join them. They use membership to do more and better business with each other. Our policy and insight materials help them make better decisions and stay informed. If you are interested to find out more about how cost effective ETOA membership can be, please click on the button below or contact the team at member@etoa.org.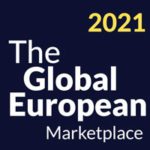 Registrations for The Global European Marketplace 2021 are now open! 
We invite you to join us in our return to in-person events at The Global European Marketplace, taking place in London on 29th October 2021. The sorely-missed social element will return and business opportunities are guaranteed – ETOA member supplier attendance covers both access to the in-person Global European Marketplace as well as a global online workshop in the form of Relaunch '22, taking place over 12 hours on November 30th. ETOA member tour operators attend free and can select to attend either or both editions! Book your early bird ticket today and save!
Partners Events and Offers

Inspiretec is an established technology partner, providing digital solutions. With 28 years of experience, our technology-stack presents solutions for travel agents, tour operators, hotels and tourism. We are delighted to offer ETOA members a 3-month no obligation trial of our Travel-CRM. Please click here to take advantage of this offer!