ETOA Newsletter, April 2021

Roadmap for recovery

Health Credentials

Following the European Commission's proposal for a Digital Green Certificate (DGC), on 17th March, ETOA joined its partners in issuing a statement from the Tourism Manifesto alliance calling for urgent progress. Today the European Parliament has decided to agree the use of its Urgent Procedure to speed up the implementation of the DGC. The European Council will debate the topic later this week. Questions and Answers on COVID-19 vaccination in the EU available here.

Travel Restrictions

On 18th March, ETOA published its statement on Restoring International Mobility ahead of a webinar on Tuesday 30th March at 15:00 CEST: Re-Opening Europe: Follow the Evidence. Governments must focus on delivery of an effective mitigation and management strategy to allow a responsible re-start. A continuing ban on international mobility for tourism purposes is unsustainable; excluding travellers who can meet health requirements is irrational.

Although travel corridors are being developed, they will remain under review. From 26th March until the end of April Iceland will no longer admit most non-EU tourists, even if they have been fully vaccinated or have proof of prior infection (exemptions apply).

e-Visas for Europe

The European Commission is consulting on options to minimise or remove need for paper-based visas and application materials. This is welcome, and very timely now that border formalities may soon include health credentials: both fundamental to restoring international mobility. The five options under consideration are set out on page three of this consultation document. The public consultation (closing 3rd June) is available here.

ETOA's previous work on topic indicates there is still much to do to ensure existing Schengen Visa Code is applied uniformly, particularly in relation to supporting documentation required. While it is necessary to ensure access to digital technology throughout visa-requiring markets, a move to a paperless system would be transformative, saving cost and minimising the need for applicants to present in person. Comments welcome at policy@etoa.org

EC-funded promotional campaign

To help maintain interest in European travel, the European Travel Commission (ETC) is coordinating a European Reopening Campaign co-funded by the European Commission: co-branded strategic partner marketing opportunities are available.

Don't tax tourism exports!

VAT changes. While access to Europe is impractical due to travel restrictions, there are additional complications to the business environment. At the end of January, the German government announced changes to the treatment of VAT which will affect non-EU buyers and the competitiveness of tourism products and services in Germany. Our current understanding is that implementation of the change is under review. Croatia has also signalled a change in treatment of non-EU buyers. More information here.

Brexit and the travel industry

Guidance online: For the latest updates please see our Brexit post-transition page and for impact on guiding services our Guiding Regulation page. The 'Trade and Cooperation Agreement' between the EU and the UK is still provisional (pending ratification by European Parliament expected before 30 April 2021). It is not law and its implementation will entail various processes and arrangements not yet in place.

School trips. The List of Travellers scheme has ended for UK school trips to the EU and, from 1st October, for EU school trips to the UK. The EU has given member states discretion on whether a visa will be required for pupils who are nationals of a visa requiring country; the UK has yet to clarify its position on this. We will publish updates on our Visitor Border Process grid. Please contact policy@etoa.org with any queries.

Multilingual pages

ETOA has recently launched new landing pages to provide a short introduction to our activities for readers in French, German, Italian and Spanish.

Destination 2030

On 23rd March ETOA hosted a #Destination2030 webinar with our partner and member the Athens Development and Destination Management Agency providing the case study, and expert commentary from GSTC, Group NAO and The Travel Foundation. Topics covered included the importance of collaboration among all stakeholders: government, private sector and community; what makes a great place to live and work should be the primary driver in its development as a destination. Discussion covered sustainability metrics, and the risk of strategic inertia rather than re-set post-pandemic. Questions from participants included: whether destinations have the tools to manage capacity at key sites; scalability of new product. For further information and a recording of the session, please click here. For a PDF of the Athens presentation, click here.

We are planning further #Destination2030 events to explore how both industry and destinations manage and measure the transition to a sustainable travel and tourism sector. For further information, please contact us.

Leisure rail tourism

2021 is the European Year of Rail, highlighting the transition to sustainable collective transport. On 18th May, ETOA and its partner UIC/TopRail will deliver an event to provide industry training and commercial opportunity. For operators and suppliers looking to develop rail product, please contact us to register your interest.

Climate

How to measure sustainable tourism? ETOA spoke at an event organised jointly by UNWTO and United Nations Statistics Division (UNSD) on Measuring the Sustainability of Tourism (MST) emphasising the need – especially on carbon emissions – for transparency, comparability and good practice sharing to measure and support the transition to carbon neutral travel and tourism. For further information and a recording of the event, click here. For more on ETOA and climate, click here.

Much new material has recently been added to our Insight Hub, some of which is only accessible to members.  Recent additions include the following:

ETOA is proud to be home to over 1,200 members who trust us to help them do better tourism business in Europe. On these pages we recognise our newest members and welcome them to our community. New ETOA members listed here include buyers from across Europe as well as the USA and Australia along with a wide range of leading European suppliers. Full details of all our new members are available by following the link below.
Membership
Fast track to recovery: find new partners through ETOA Membership
Our network of active and ambitious members is growing every month and we'd love you to join them. They use membership to do more and better business with each other. Our policy and insight materials help them make better decisions and stay informed. If you are interested to find out more about how cost effective ETOA membership can be, please click on the button below or contact the team at member@etoa.org.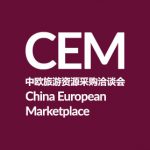 Last chance to register for China European Marketplace
Take advantage of the return of travellers from the vital Chinese market and join us on the 11th of May 2021 for a full day of commercially-focussed preassigned appointments, where you will be matched with Chinese tour operators and travel buyers looking to contract European tourism service providers. Registrations closing on the 9th of April, secure your place today!