LEADING THE RECOVERY
Find New Clients through ETOA Membership
ETOA is the most diverse community of European tourism organisations, with a membership of over 350 trade buyers built up over 30 years.
To support the recovery of European suppliers, we are now offering a special Tourism Recovery package which includes the following:
– Membership of ETOA through to 31/12/22 at 2021 prices
– 1 primary delegate registration in your membership category for the ETOA-member only Global European Marketplace 2021
– 1 primary delegate registration in your membership category for Relaunch 2022 (more information via link above)
– Exclusive member-only discounts of 20% – 30% on all 2022 ETOA events*
* Discount based on early bird primary delegate member price compared with non-member price
With savings of up to EUR 1,300 or £1,100 available, this is a great time to join our community and find the buyers you need to drive your recovery.
With continued pressure on budgets, intelligent spend is essential to find the right clients to support your recovery: with pre-qualified meetings with European tourism buyers working out at only €15 per appointment, we are confident that this offer can offer you an exceptional return on your investment.
The Global European Marketplace 2021, open to ETOA members only, will be our first in-person event since March 2020. It has always been our flagship event with 1,000's of delegates doing great business with each other, but we expect 2021 to be our best-ever as members look forward to doing business in person once again.
In addition, we are offering you the opportunity to register for our online Relaunch 22 event which gives direct access to buyers in North America, Asia as well as Europe.
For both events, our appointment preference system helps you get in front of the right people!
Membership also gives you access to support and our extensive online resources, including an Insight Hub to help you make the right decisions in a fast-moving market.
WHY JOIN US?
We've been supporting tourism in Europe since 1989.
This is a time of crisis for the industry. ETOA is focused on providing industry support through its members through lobbying, access to guidance, contacts, networking events and information.
We are a member-driven association. When you join ETOA you are becoming part of an ambitious community whose members support each other and share a common purpose and passion to make tourism better.
As a member of ETOA we will connect you, support you and inform you so that you are in the best possible position to recover from the current crisis.
Recovery will be stronger and faster together.
ON JOINING OUR COMMUNITY AND BECOMING A MEMBER, WE WILL:
IS ACTIVE SUPPLIER MEMBERSHIP FOR YOU?
We welcome suitable suppliers of all kinds that supply tourism products or services in Europe. Our strength lies in our diversity and direct membership voice.
Above all, it is about being an energetic member of our community. Our members provide us with the authority, reach and insight to fight for the support European tourism needs for recovery at all levels of government.
To find out if active ETOA supplier membership is for you, please consider the following 5 questions.
ARE YOU
1 – Looking to do more business with both long-haul and short-haul European tourism buyers?
2 – Concerned that tourism is not getting enough political recognition or support?
3 – Frustrated with operational and regulatory issues in European destinations?
4 – Willing to actively promote the work ETOA does, both within your organisation and beyond?
5 – Prepared to share information and insights on a confidential basis to support the fight for recovery?
HOW MUCH DOES IT COST?
Hotel Chain / DMO / Standard Supplier:
EUR 2,995 / £2,749 & SAVE over EUR 1,300- or £1,100
Single Hotel:
EUR 2,245 / £1,995 & SAVE over EUR 900- or £850
Start Up:
EUR 1,799 / £1,679 & SAVE over EUR 700- or £650
– All savings quoted relate to new members joining in June/July
– £ prices exclude £176 VAT. No VAT payable on Euro prices
If you are a Destination Management Company (DMC), it is possible to have both supplier and buyer membership status. We would be happy to discuss your options with you once you have submitted your Enquiry Form.
Please complete the form on this page or e-mail us at: member@etoa.org to take the next step.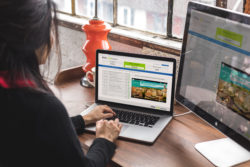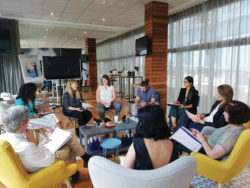 IMPORTANT NOTE: ETOA is a not-for-profit membership organisation dedicated to supporting and building better tourism in Europe. Membership is only open to organisations actively engaged in promoting and selling tourism services to or within Europe, either as a buyer or supplier. Suppliers based outside Europe (unless representing/promoting European-based suppliers) and buyers that do not promote, purchase or sell one or more European destinations as part of their offering are unfortunately not eligible for membership.