LEADING THE RECOVERY
The voice, customers and problem-solving capacity of operators and intermediaries will be vital to the speed and success of recovery for tourism in Europe. So, 2021 requires change and a different approach.
For the first time in 30 years, every buyer that wishes to become an active member of ETOA can do so, regardless of financial circumstances. No subscription fee will be required for 2021 from tour operators, wholesalers, OTAs and other intermediaries that sell tourism services within or to Europe.
Instead we request your active participation in our collective fight for recovery. For those that are able to support our work financially, we welcome any voluntary contribution that they can make.
WHY JOIN US?
This is a time of crisis for the industry. ETOA is focused on providing industry support through its members through lobbying, access to guidance, contacts, networking events and information.
We are a member-driven association. When you join ETOA you are becoming part of an ambitious community whose members support each other and share a common purpose and passion to make tourism better.
As a member of ETOA we will connect you, support you and inform you so that you are in the best possible position to recover from the current crisis.
* Active buyer membership is open to those companies that satisfy minimum eligibility criteria
Recovery will be stronger and faster together.
ON JOINING OUR COMMUNITY AND BECOMING A MEMBER, WE WILL:
IS ACTIVE BUYER MEMBERSHIP FOR YOU?
Active buyer membership of ETOA is only available to companies buying and packaging tourism services to one or more countries in Europe as the destination and selling them either directly or indirectly to the public.
We welcome suitable operators and intermediaries of all kinds. Our strength lies in our diversity and direct membership voice. Active membership involves participation in research activity and attendance at our B2B workshops and events.**
Above all, it is about being an energetic member of our community. Our members provide us with the authority, reach and insight to fight for the support European tourism needs for recovery at all levels of government.
To find out if active ETOA buyer membership really is for you, please take a few minutes to answer the following 5 questions.
ARE YOU:
1 – Planning to develop your product offering in European destinations?
2 – Frustrated with operational and regulatory issues in European destinations?
3 – Concerned that tourism is not getting enough political recognition or support?
4 – Willing to actively promote the work ETOA does, both within your organisation and beyond?
5 – Prepared to share data and other insights on a confidential basis to support the fight for recovery?
If you can answer YES to the above questions, then active buyer membership may well be for you and we would love to discuss welcoming you as a member.
Please complete the form on this page or e-mail us at: member@etoa.org to take the next step.
** ETOA B2B and networking events are FREE to attend for all buyer members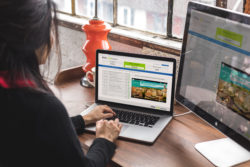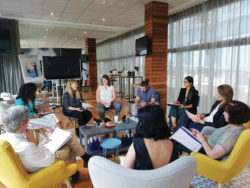 IMPORTANT NOTE: ETOA is a not-for-profit membership organisation dedicated to supporting and building better tourism in Europe. Membership is only open to organisations actively engaged in promoting and selling tourism services to or within Europe, either as a buyer or supplier. Suppliers based outside Europe (unless representing/promoting European-based suppliers) and buyers that do not promote, purchase or sell one or more European destinations as part of their offering are unfortunately not eligible for membership.