Membership
Fast track to recovery: find new partners through ETOA Membership
Our network of active and ambitious members is growing every month and we'd love you to join them. We have now introduced a new low rate for small businesses.
From multinationals to micro enterprises, they all use ETOA membership to do more and better business with each other. Our policy and insight materials help them make better decisions and stay informed. If you are interested to find out more about how cost effective ETOA membership can be, please click on the button below or contact the team at member@etoa.org.
Member information
Why is it so important for you to use your member portal? Because in just a few clicks, you can:
​​
•    Update your company profile
•    Make changes to your information
•    Manage your invoices and payments
Login Here, check our portal help page or contact member@etoa.org if you are having difficulties to log in.
New events on the calendar -ETOA Member Drop-Ins
For our members, we have recently introduced online 'Drop Ins', a chance to:
– Meet some of the ETOA team
– Meet other ETOA members
– Discuss live issues that are impacting on your business
– Hear the latest updates on ETOA's activities
– Get tips and tricks to get the most from your ETOA membership
– Ask questions
​​​​​Read more and register here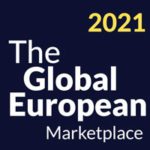 Last day to register for The Global European Marketplace 2021!
Today is the last day to register for GEM! We invite you to check the list of buyers and suppliers who have already registered for The Global European Marketplace (29th October 2021, London) and Relaunch '22 (30th November, online).
ETOA member supplier attendance covers both access to the in-person Global European Marketplace as well as the global online workshop, Relaunch '22. ETOA member tour operators attend free and can select to attend either or both editions! Don't miss out, book your ticket today!
Webinar | Europe & Korea – Developing Common Interest in Tourism
To view a recording of our recent webinar on Korea outbound, please click here. Thanks to our partners for useful data and discussion.

2022 ETOA Event Packages – Save 40%!
To help you plan and manage your 2022 marketing, sales and promotion budgets, ETOA can now offer you event packages for our B2B workshops next year. Event packages have been curated to align with regions and destinations and are now available for purchase in either Euros or Sterling (members need to be logged in to view and purchase).
ETOA members can save an average of 40% on events with a package, compared to individual pricing for non-members.
Check out your options:
GBP Store
Euro Store
Save the dates for next year's events:

Britain & Ireland Marketplace 2022
28th January, Intercontinental London, the O2
1st February, Online​​​​​

​​​​​​VIVA Mediterranean Marketplace 2022
8th February, Online

The Nordic Marketplace 2022 
22-23 February, Online

City Fair 2022
9th June, Online

The Global European Marketplace 2022 
4th November, InterContinental O2
Partner Events and Offers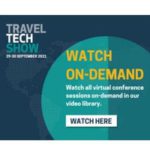 Travel Tech Show will return next year, live and in-person, on 29th – 30th June 2022 at ExCel London with more travel technology suppliers, networking opportunities and industry insights. In the meantime, you can access and learn from our on-demand video library with all of this year's virtual conference sessions.