ETOA Newsletter, June 2021

This Newsletter includes updates on:

Europe Opening Up
Support for Tourism
e-Visas for Europe
Tourism and tax
Brexit and the travel industry
Sustainability
ETOA Insight Hub
ETOA Featured Members
Partners and events

(Last updated post-publication on 27th May to include new link for EU Council statement in 'Sustainability' section.)

Roadmap for recovery

Europe opening up

On 26th May, the European Tourism Manifesto (an alliance of over 60 sectoral bodies including ETOA) issued its latest press release following Parliamentary adoption of regulation for the EU's newly re-named Digital COVID Certificate (DCC). Industry priorities include improved testing capacity, better information on requirements for children and transit passengers and, above all, rapid progress. On 20th May, the European Council updated their recommendation to EU and EFTA member states to ease travel restrictions for tourism purposes from non-EU countries. Key recommendations were:

Permit entry for fully vaccinated tourists from non-White List countries, providing fully vaccinated at least 14 days prior to arrival
Threshold for White List inclusion to be 75 cases per 100,000 inhabitants

These moves are positive but they are not sufficient. The White List has not been amended since 6th May. Europe remains a very fragmented and uncertain business environment, especially for group travel. Member states retain competence, and regional variations apply. Information on access to attractions, social distancing requirements and coach capacity is not as easy to obtain as the border requirements provided on Re-Open EU and other resources. Ensuring clients can be tested prior to their return home, if required, remains problematic. As Europe moves towards a re-opening of internal as well as external borders, its ports and airports will need additional resources to cope with the additional checks that passengers meet health requirements of their destination. A summer of delayed or missed flights, business confusion and consumer frustration is not the political dividend policy makers want.

Spain became the latest EU country to allow tourism from more non-EU countries. Announcements from France and Ireland on international travel are expected in the next week. Iceland will continue its current testing measures on arrival until 15th June. This might be replaced by a rapid lateral flow test on departure.

All nations of the UK are currently aligned with the UK Government's traffic light system for arrivals from outside the Common Travel Area. The next review of countries classified 'green' by UK Government is expected by 7th June. The traffic light system's testing requirements and country classification will be reviewed on 28th June and 31st July.

Restoring confidence in travel: the EU has recently launched a European Tourism Covid-19 Safety Seal developed at its request by the European Standardisation Organisation (CEN) to promote good practice among the European supply chain.

Support for Tourism

On 4th May, the G20 summit, organised by the Italian Presidency, issued a final communiqué emphasising the importance of tourism in socio-economic recovery. This demonstrates international consensus, that we cannot treat tourism in isolation: it is of primary importance, integrated across the economy, and requires strategic support. This is welcome and it needs swift translation into practical policy. Meanwhile, to Europe's fragmented response to travel restrictions we must add its approach to tax and tourism as a topic in urgent need of a common approach. See Tourism and tax: a European problem below.

ETOA recently launched its first in-person event since the crisis: The Global European Marketplace on 29th October in London, followed by Relaunch '22 on 30th November online. Following lively interest in CityFair on 8th June, it remains clear that demand is strong, with a range of new buyers joining the association looking to develop their product offer with new and existing partners.

e-Visas for Europe

There are still a few days to contribute to the European Commission consultation on the digitalisation of Schengen visas and related process. The five options under consideration are set out on page three of this consultation document. The public consultation (closing 3rd June) is available here.

Tourism and tax: a European problem

Just when Europe most needs to provide a business-friendly environment for the visitor economy, taxation related to tourism services continues to cause problems. The situation is deteriorating.

Amsterdam's controversial vermakelijkhedenretributie (VMR tax) largely targets the group travel industry, and it does not work. (Note: the Gemeente's English-language page via previous link is not fully up-to-date: further information on our Netherlands tourism tax page). The final vendor to consumer is liable to collect the tax and remit it to the city. This means an EU city's municipal tax department is seeking to recover indirect taxes from companies based anywhere in the world. This is obviously impractical, yet the system is still in place and may grow in scope.

In Germany, the proposed change in the indirect taxation arrangements applicable to non-EU buyers (described here) is still intended in 2022 following current suspension. But nothing is certain, and operators cannot price German product with any confidence. They have two options, both bad: either charge a higher price to cover any additional tax, administrative costs and still maintain an economically viable margin, or seek to remain price competitive and run the risk of selling at a loss, trusting that such a self-defeating measure will remain suspended until an EU-wide solution is agreed.

Leaving aside the question of any government seeking to impose a tax on value-adding activity that takes place extra-territorially, the practical challenges of enforcement are evident. Value-adding within the EU must be encouraged, as should the packaging and sale of EU product in Europe's origin markets that secures valuable export revenue. These aims are not mutually exclusive. For businesses in the EU, another anomaly persists: EU destinations still suffer a competitive disadvantage because sales to EU consumers of holidays to non-EU destinations remain VAT-free.

With a budget boosted by recovery funding, 'More Europe' is coming: on energy generation and transmission; breakthrough technology for fuels and propulsion; public health coordination and an information infrastructure to keep borders open and fluid; skills training and the digital transition. More Europe is also needed in the form of a reformed EU tax regime that can cope with the complexities of the global travel and tourism supply chain. Change will require unanimity among member states in order to encourage enterprise, ensure equitable treatment and provide adequate revenue.

Meanwhile, for Amsterdam, the ironic consequence is that businesses within the city's jurisdiction are likely to suffer the most either through being co-opted into the business of tax collection – required to identify final vendor or pay the tax themselves – or receiving less business because of the deterrent effect. For Germany, its inbound tourism industry already risks the loss of non-EU business due to uncertainty about a tax regime that may apply in just over seven months. ETOA is conducting research to assess the potential impact. For more on tourism and tax, click here.

Brexit and the travel industry

For guidance please see our Brexit Post-Transition page and the member-only guiding regulation page. Updates this month include:

UK Government communication pack for travelling with goods to and from the UK (including distinguishing changes between Great Britain and Northern Ireland)
For UK employers, the Home Office will be hosting a free briefing session on the new points-based immigration system on Friday 28th May and Monday 14th June

Travel to the UK: The UK Government has announced its intention to implement an Electronic Travel Authorisation (ETA) scheme for visa-waiver nationals before the end of 2024. Further information can be found on our visas and borders page.

Multilingual pages

ETOA's website now has landing pages to provide a short introduction to our activities for readers in French, German, Italian and Spanish.

Much new material has recently been added to our Insight Hub, some of which is only accessible to members.  Recent additions include the following:

ETOA is proud to be home to over 1,200 members who trust us to help them do better tourism business in Europe. On these pages we recognise our newest members and welcome them to our community. New ETOA members listed here include buyers from across Europe as well as the USA and Australia along with a wide range of leading European suppliers. Full details of all our new members are available by following the link below.
Membership
Fast track to recovery: find new partners through ETOA Membership
Our network of active and ambitious members is growing every month and we'd love you to join them. They use membership to do more and better business with each other. Our policy and insight materials help them make better decisions and stay informed. If you are interested to find out more about how cost effective ETOA membership can be, please click on the button below or contact the team at member@etoa.org.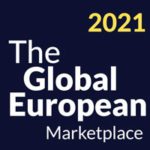 Registrations for The Global European Marketplace 2021 are now open! 
We invite you to join us in our return to in-person events at The Global European Marketplace, taking place in London on 29th October 2021. The sorely-missed social element will return and business opportunities are guaranteed – ETOA member supplier attendance covers both access to the in-person Global European Marketplace as well as a global online workshop in the form of Relaunch '22, taking place over 12 hours on November 30th. ETOA member tour operators attend free and can select to attend either or both editions! Book your early bird ticket today and save!
Partners Events and Offers

Inspiretec is an established technology partner, providing digital solutions. With 28 years of experience, our technology-stack presents solutions for travel agents, tour operators, hotels and tourism. We are delighted to offer ETOA members a 3-month no obligation trial of our Travel-CRM. Please click here to take advantage of this offer!