Madrid, the city of open arms
Diverse, tolerant, multicultural, creative, lively, innovative, sustainable, global… many words could be used to describe Madrid. Yet, the city's capacity to welcome outsiders is no doubt its most representative identity mark. And it's all due to the locals' open and inclusive nature as they make you feel right at home whomever you are and wherever you come from. If you come to Madrid, you're from Madrid. That's why Madrid is known as the city of open arms, a hospitable destination with a very unique lifestyle that makes it a one-of-a-kind place in the world.
Madrid Culture
The Art Walk
Madrid is a city to be enjoyed on foot and the less than one kilometre Art Walk (Paseo del Arte) occupied by the Prado Museum, National Thyssen- Bornemisza Museum and Reina Sofia Museum. El Paseo del Prado and the Retiro park are currently under review to be recognised as a World Heritage Cultural Landscape.
Royal Palace and National Heritage places
Art lovers also won't want to miss the Royal Sites, the group of buildings and gardens linked to the Spanish Crown which are now managed by Patrimonio Nacional, the National Heritage Institution. The city of Madrid is home to the royal monasteries of Las Descalzas and La Encarnación as well as El Pardo Palace and the Royal Palace, and the greater region of Madrid is home to Aranjuez Palace and the Monastery of El Escorial, whose collections boast particularly fine examples of the sumptuary arts, furniture and painting.
Liria Palace
Also known as "the younger brother of Royal Palace" Liria Palace is one of the most important civil buildings of its time preserved in the centre of Madrid.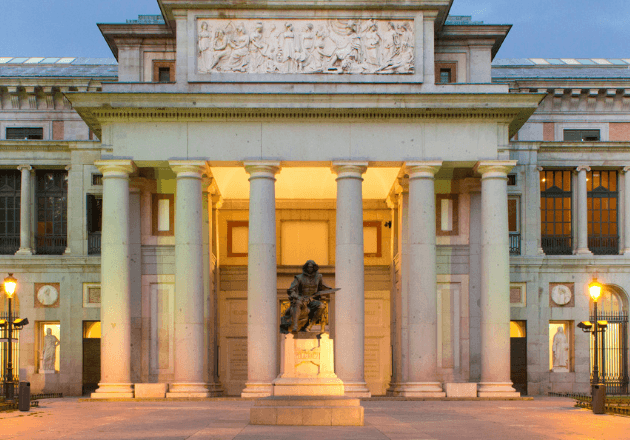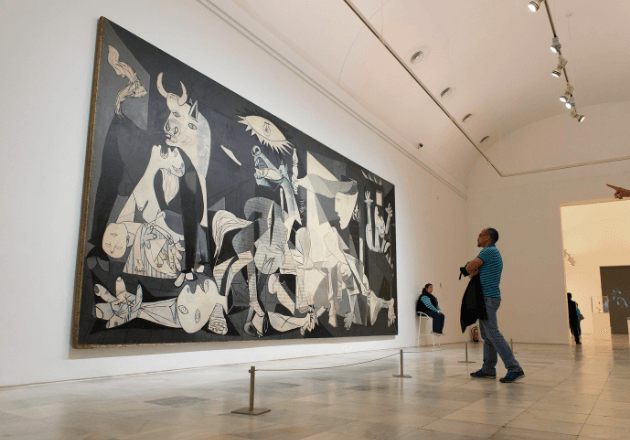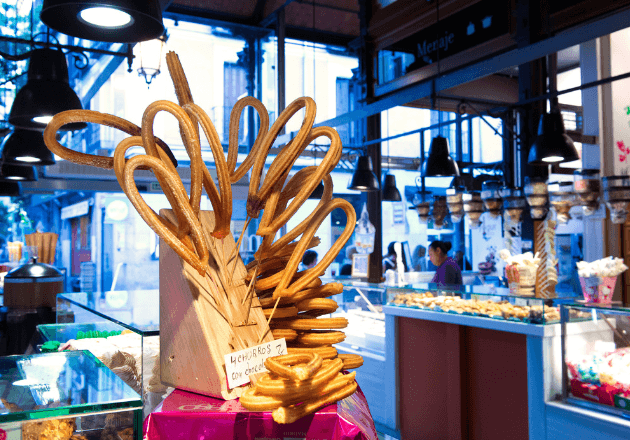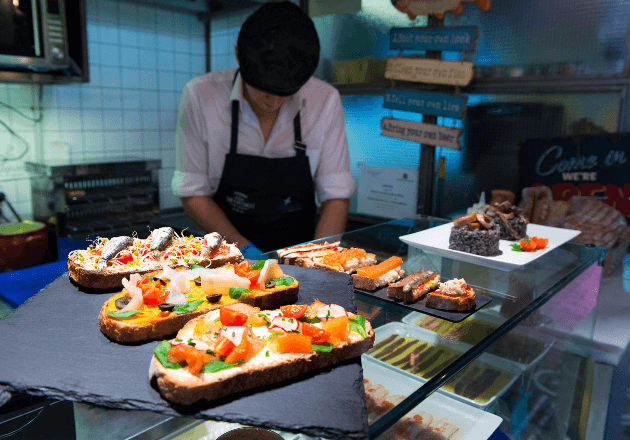 Madrid, Bite by Bite.
In Madrid you Will find the best of Spanish gastronomy, Churros bars, wine shops, rice and jamon restaurants… all in one city. As well as tasting our fantastic tapas, just like we do.
Michelin-starred restaurants
The city now boasts a total of 21 restaurants sharing 26 Michelin stars.
Century Old Restaurants
There are more than a dozen restaurants in Madrid that have already surpassed the 100-year milestone such as Casa Botín, the oldest restaurant in the world, Lhardy, and casas like Casa Labra and Casa Alberto.
Gourmet Markets and Gastronomic Spaces
Madrid is brimming with revamped markets where locals do their weekly shopping and meet friends for a drink and a bite to eat.
Madrid Loves Shopping
If you love shopping, you will love Madrid. You will find all the variety you are looking for in one place. Leading-brand shopping centres, traditional independent shops, high-end designer stores and our classic Sunday market, The Rastro, a wonderful outdoor market filled with jewellery that only you would appreciate.
Leisure & Entertainment
The infinite leisure and entertainment offering in the city of Madrid is a fundamental part of its characteristic lifestyle. The place for the best flamenco and the capital of Spanish-language musicals, Madrid also stands out for the diverse and exquisite cultural programming at its museums, theatres and cultural centres. Its night-time entertainment options and street-side cafés in privileged locations are yet more examples of plans that can be made in a city where fun is guaranteed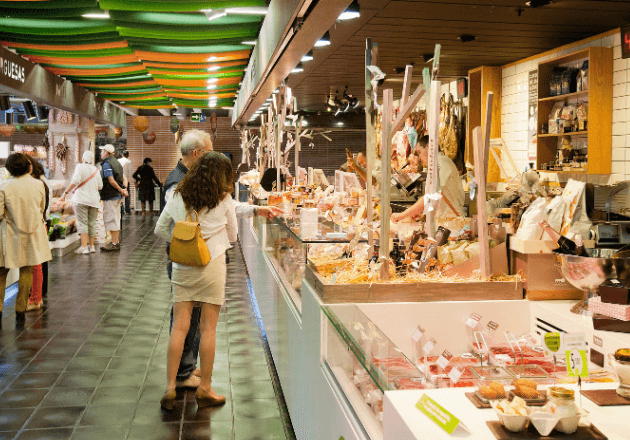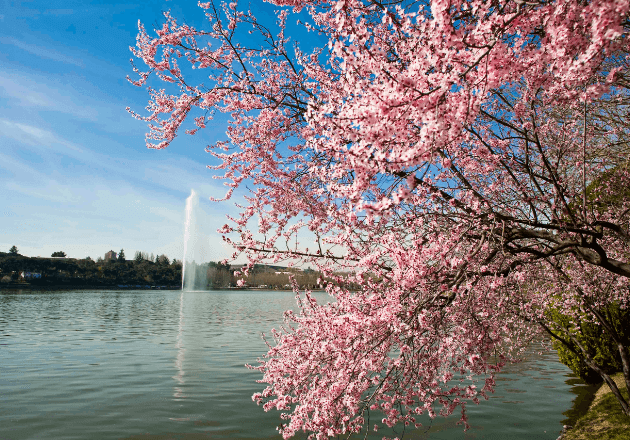 Madrid a Green City
From the Retiro Park to the huge Casa de Campo, through the small hidden garden of the Lope de Vega House Museum, Madrid offers so many natural treasures which are the green lung of the city. If you want to discover the green side of Madrid you Will find lots of spots for that!
Madrid World Heritage Sites
Madrid is the only city in the world with so many UNESCO heritage sites less than two hours away. Top off your visit to Madrid with a one or two-day trip to any of the wonderful places that surround Madrid… UNESCO World Heritage Sites, charming villages and magnificents palaces: Alcalá de Henares, Aranjuez, El Escorial, Toledo, Segovia, Avila, Salamanca, Cuenca or Córdoba are only some examples.
Madrid, the center of Red de Ciudades AVE
Madrid is the main departure and arrival point for the "AVE Cities Network" (Alta Velocidad Española, or "Spanish High-Speed"), which currently travels to cities such as Córdoba, Seville, Toledo, Segovia, Barcelona, Málaga, Valencia, among others, at speeds of up to 310 km/h (193 mph). The Spanish AVE system is the longest HSR network in Europe with 3,240 km (2,010 mi) and the second longest in the world, after China's.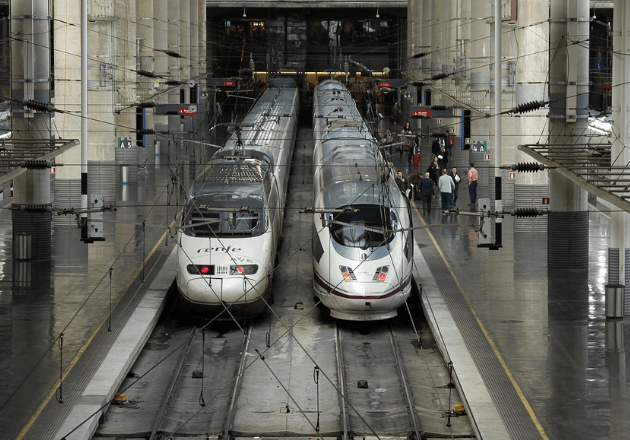 More than just a city
Madrid is a benchmark for the LGBTI community. With the cooperation, equal treatment and cohesion afforded by each and every Madrid native and their commitment against violence and all types of discrimination, the capital has become the largest and most genuine reflection of LGTBI pride in the world.
On a professional level, Madrid is a booming city. It has established itself as a top-rate destination for business tourism and professional events and meetings as the home of large specialist headquarters and a long list of services that have gained the trust of professionals from all over the world who have chosen it as the place to do business not only because of its leadership, but also its cosy atmosphere.
In short, Madrid is a city with immense personality which welcomes visitors with open arms and offers them one of the best and most complete tourism offerings in the world. It's a friendly city with a lot to enjoy where there's always something going on and something new to discover. Welcome to this trip through the city of Madrid.

Sign up for ETOA newsletter