ON JOINING OUR COMMUNITY AND BECOMING A MEMBER, WE WILL:
What are our members saying about us:
IS ACTIVE MEMBERSHIP FOR YOU?
We welcome suitable suppliers of all kinds that supply tourism products or services in Europe. Our strength lies in our diversity and direct membership voice.
Above all, it is about being an energetic member of our community. Our members provide us with the authority, reach and insight to fight for the support European tourism needs for recovery at all levels of government.
To find out if active ETOA supplier membership is for you, please consider the following 5 questions.
ARE YOU
Looking to do more business with both long-haul and short-haul European tourism buyers?
Concerned that tourism is not getting enough political recognition or support?
Frustrated with operational and regulatory issues in European destinations?
Willing to actively promote the work ETOA does, both within your organisation and beyond?
Prepared to share information and insights on a confidential basis to support recovery?
HOW MUCH DOES IT COST?
Euro €
Membership
until end 2023
€1.995
Pound Sterling £*
Membership
until end 2023
£1,850
A £200 / €250 Joining Fee is also payable by all new members to cover initial setup costs and new member announcement.
*£ prices exclude VAT. No VAT payable on Euro prices
Please complete the form on this page or e-mail us at: member@etoa.org to take the next step.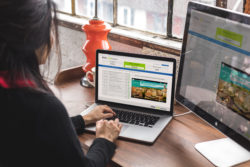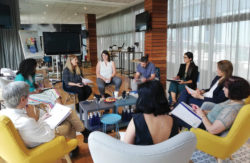 Membership Enquiry Form
Once we have received your enquiry form and confirmed that you meet our membership criteria, we will send you a full application form to complete.