Or use one or more of the filters below
Additional filters available to members only – please login to access
To update your details displayed here,
please login.
Updates can take up to 24-hours before appearing below.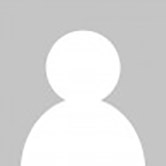 Lithuania Travel
Lithuania Travel is national tourism development agency responsible for Lithuania's tourism marketing and promotion. Our strategic goal is to raise awareness of Lithuania as an attractive tourism destination and to encourage inbound and domestic travel. We collaborate with tourism businesses and represent Lithuania in media, press trips and international B2B events.