Or use one or more of the filters below
Additional filters available to members only – please login to access
To update your details displayed here,
please login.
Updates can take up to 24-hours before appearing below.
Filters applied:
Country of establishment:
Georgia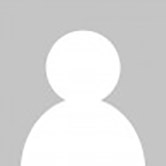 Caucasus Travel
Caucasus Travel (est. in 1991) is inbound Tour-operator and DMC for South Caucasus countries – Georgia, Armenia, Azerbaijan. We provide cultural, experiential, active, special interest tours and incentive programs. Our tailored programs are designed to meet expectations of highly experienced customers from around the world. Luxury travel is arranged under brand name "Caucasus Luxury Travel". Creativity, Content, Unique experience, Quality, Safety – words that apply to our...
Living Roots Travel
At Living Roots, we're a passionate team dedicated to unveiling Georgia's heart and soul. Our custom-crafted journeys immerse you in ancient culture, awe-inspiring outdoor and culinary adventures through remote villages, majestic Caucasus mountains, and medieval cave towns. Committed to forging unforgettable bonds that transcend borders and making a positive impact in the communities we visit, rest assured your journey will always be Unfiltered. Unexpected. Unforgettable.
Tbilisi City Hall
The Economic Development Office is one of the ten Municipal Departments under Tbilisi City Hall management. The aim of the Office is to create a favourable environment for the sustainable economic development of the city. The Office promotes the brand image of Tbilisi as a tourism destination on local & international markets and carries out activities to develop tourism infrastructure & new attractions.