How to Turn Crisis Into Opportunity – 10xtravel
Running a tour operator business is a tough racket right now.
But the question isn't: when will this end?
The question is: what are you going to do about it?
Today we're releasing 'How to Turn Crisis Into Opportunity' – a free training module to support the industry-wide relief effort through the COVID-19 crisis.
It shows you how to take measures that will preserve cash, control costs, and ensure the future of your business is protected – so that you can consolidate, capitalise and ultimately be improved as a business by this crisis.
Here's what we cover:
✅ Optics on the current crisis facing tour operators
✅ Getting your house in order – defensive strategies checklist
✅ The obstacle is the way – counter attacking strategies checklist
✅ Using this time to consolidate and capitalize
Remember: once your defensive priorities are secured, now is the perfect time to work on the backend of your business.
If you aren't using an industry-wide downturn to build new systems so you capitalize when the storm clears…
…you can bet your competitors are.
Now is the time to turn crisis into opportunity.
Want free access? Book a 15-min call slot here, and we'll get you set up and orientated in the content portal.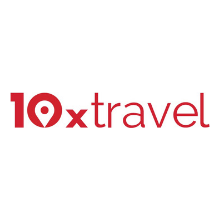 Tackling the Impact of COVID-19 Together
 Share best practices in the industry