THE CITY OF ATHENS SIGNATURE ANNUAL TRAVEL TRADE EVENT 19 – 20 April 20 21
Don't miss the chance to meet and network with some of Athens's best professionals & become an Athens insider through tailored tours and special events!
Travel Trade Athens is the City of Athens signature annual travel trade event, hosting selected international buyers focusing on Athens. Organized by the City of Athens Convention & Visitors Bureau (ACVB) in cooperation with the European Association of Tour Operators (ETOA), and under all the necessary safety and security measures Travel Trade Athens is now in its 7th year, having already tailored over 15,000 B2B meetings since 2013.
Travel Trade Athens showcases our unique city as an attractive city break and meetings industry destination, offering buyers the chance to experience the Athenian contemporary culture , hospitality and gastronomy .
Taking into consideration the restrictions imposed by the COVID-19 outbreak worldwide, Travel Trade Athens 2021, the signature event of the city of Athens turns hybrid this year. The event will include online b2b meetings for all participants and personalized fam trips for those who decide to travel to Athens during the event.
For this year, the maximum number of buyers participating in the event will be 60.
EVENT OVERVIEW
Travel Trade Athens connects some of the world's biggest travel trade and MICE players with the leading suppliers in the Greek tourism and MICE industry.
19th April 2021: Full-day of pre-scheduled B2B meetings
All meetings will be held online via an online B2B platform. Buyers wishing to physically attend the event in Athens will have the option to connect to the platform either via their personal laptop/tablet/smartphone or in specially designated areas at the conference hotel, following, all the necessary precautions, social distancing and hygiene measures.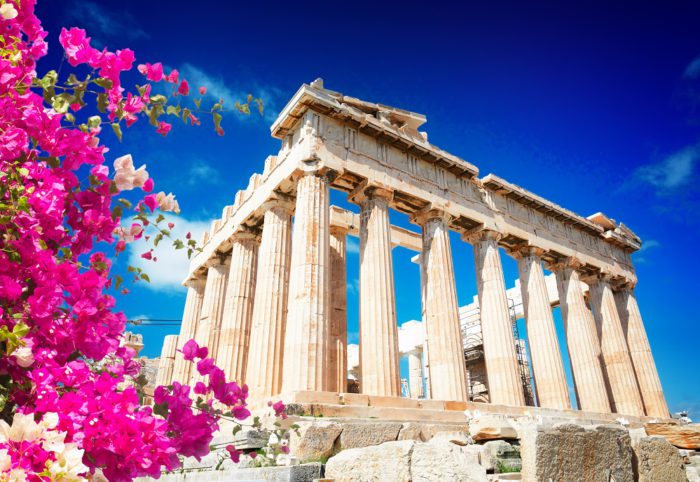 20th April 2021: Full-day of workshop sessions as well as famtrip and site inspections for buyers choosing to attend in person
Travel Trade Athens 2021 will offer a highly educational workshop to all participating suppliers.  The workshops are to be held with physical presence, fully aligned with COVID-19 restrictions, provided we are allowed to do so. Hosted buyers will also be offered the opportunity to participate virtually. In addition, thematic famtrips are offered to hosted MIC and leisure buyers.  In order to be fully aligned with the social health measures currently in place, all famtrips will be limited to 5 participants each.
Please click here for more information on the agenda
WHO SHOULD ATTEND?
Associations
Business & Incentives Travel
Event Agencies e FIT
Luxury Travel
Online Intermediary/OTA
Tour Operators e Wholesale/B2B
MEET WITH PROFESSIONAL SUPPLIERS OFFERING THEIR SERVICES ON:
Adventure
City break
Gastronomy
History & Culture e LGBTQ!+
Luxury e MICE
Outdoors/Adventure
Religious
Sea & Sun
Youth & Student
WHY ATTEND?
You will get to network with fellow decision-makers from across the world and develop first -hand business relationships with leading tourism suppliers in Athens and the rest of Greece
You will attend a full day of pre-arranged B2B appointments, organizing your agenda according to your preferences
You will be updated on all tourism products and experiences that Athens has to offer
You will experience Athens' hospitality first-hand!
For those buyers who decide to travel to Athens during the event, Travel Trade Athens 2021 offers a complete complimentary hosted buyers program that includes international transportation by air, accommodation and a memorable social programme.