8 June 2020 | Information about access to Assisi's Basilica of San Francesco during COVID-19 has been added.
30 March 2020 | The section Access and mobility has been updated with information about coach access in Naples.
26 November 2019 | The section on Attractions has been updated with information about free entrance days in 2020.
If you have updated information please contact policy@etoa.org.
Tax
Two types of tourist tax are levied on visitors:
tassa/imposta di soggiorno for visitors staying overnight in commercial accommodation
contributo/tassa di sbarco for day visitors to small islands (and Venice, though it is not yet implemented there)
Please click on the right hand banner to find out rates and further information.  

VAT: 22% (reduced to 10% for hotels and restaurants)
Agenzia Entrate
European Commission VAT rates in member states
Access and Mobility
Road tolls exist on sections of motorways and some tunnels (pay at toll gates)
Information on low emission zones and access regulations in some cities can be found here.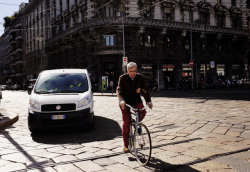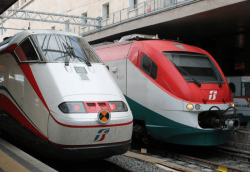 Updated 30 March 2020
Current coach access plan can be found here.
Intended coach access plan from June 2020 (not confirmed)
The city of Naples banned access to the historical centre for tourist coaches from Christmas 2019 until 5 February 2020. 
It has been proposed that this ban may be implemented again from April 2020. However, our understanding is that the decision has been delayed due to COVID-19. If the ban is implemented, this will not commence until June 2020. We will be update this page accordingly when more information is available.
You can read about the proposal and exceptions here.
If the proposal is to be implemented, note some exceptions of the ban:
Coaches with less than 9 seats;
Coaches with more than 9 seats that accompany and collect customers from hotels, railway, port and airports;
Coaches with more than 9 seats that accompany school groups on a trip to museums, theaters or events;
To obtain authorization, please note that it is mandatory to forward the request to the ANM email box (busturistici@anm.it) using the forms available for download on the ANM website. We advise groups to carry confirmation of reservations/tickets at all time. We have been informed that school groups must bring a student verification letter on letterhead with date of the confirmed visit as well as the confirmation of the booking.
Attractions
These attractions are selected due to high demand and/or operational issues. If you think we should include others, please contact policy@etoa.org.
Attractions located in Rome can be found here.
Attractions located in Venice can be found here.
Attractions located in Florence can be found here.
If you are a member attraction of ETOA and would like your attraction featured on this page, please contact policy@etoa.org.
Free entrance days 2020 
It has been announced by Beniculturali (current ministry of tourism) that all museums and monuments managed by them will be free to visit on the first Sunday of each month. The current information is ambiguous as some official pages mention the first Sunday of every month, while other pages confirm that this is only applicable January-March and October-December. When we have more information and clarification, we will publish it here.
COVID-19: June 2020
Information (in Italian) about restrictions to visit the basilica until further notice can be found here. Some of the measurements include:
Maximum 25 in a group including guide

 

Mandatory to wear a mask

 

Temperature check and disinfection mandatory at entrance

 
General information
A booking fee is applicable for groups visiting the Basilica, regardless if the visit is guided or not. More information here.
For non-guided visits, the fee is €1.00 per person, which must be paid online.
It is currently also possible to pay the fee at the Information Office, located off the Lower Plaza of the Basilica, but we have been informed this may change; we will monitor the situation closely.
The visit must not exceed 35 minutes.
The fee is €2.00 for guided groups with own radio-headset and €2.50 for guided groups without radios (as they receive the headsets from the basilica).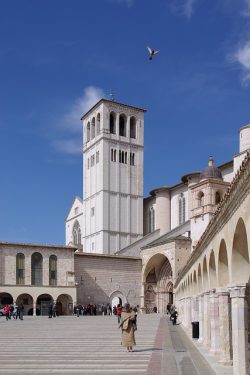 Guiding regulation
Guiding in Italy is a regulated profession and EU nationals who intend to provide guiding services in Italy on a 'temporary and occasional basis' must submit a prior declaration before entering the country. Different rules apply if individuals are established in Italy or wish to move to Italy and provide guiding services. Please click here to read more about the EU directive.
In 2019 a few incidents of fines being imposed on members' guides have been reported. This includes a guide being fined €83 in April in Venice for not wearing a visible ID card. In July a guide was fined €3000 for accompanying a group from the coach to the entrance to the city centre in Amalfi. We have also had reports on tour guides being checked at Cinque Terre. Incidents of harassment from local guides in various places in Italy (e.g. Matera) have also been reported.
ETOA is working closely with its Italian lawyer to monitor the situation. There is a clear difference between the information available on the EU database, the national requirements/legislation and local authorities' interpretation of these, and related enforcement practice.
Due to the apparent complexity, we strongly recommend members operating in Italy to read the below sections carefully to minimise the risk of interference on tour and fines.
While it does not have legal force, we recommend that operator members sign up to the ETOA Tour Guide ID card scheme, which offers their contracted guides a visible ID card, serving as an evidence of their profession and status when working as a tour guide across Europe. This has proven to be useful. Please click the link in the right side of the page to learn more about the ID card and how to sign up.
Please contact us if you would like to hear more about guiding in Italy.
Public holidays and opening hours
Italy has 11 national holidays per year, called I giorni festivi. Furthermore, regions have their own holidays celebrating specific local patron saints.
Most businesses will be closed on public holidays.
Business hours in Italy are generally 08:00/09:00 to 13:00 and again 15:00 to 17:00/18:00 Monday to Friday. Contacting government and authorities can generally be done from 08:00 to 14:00 Monday to Friday.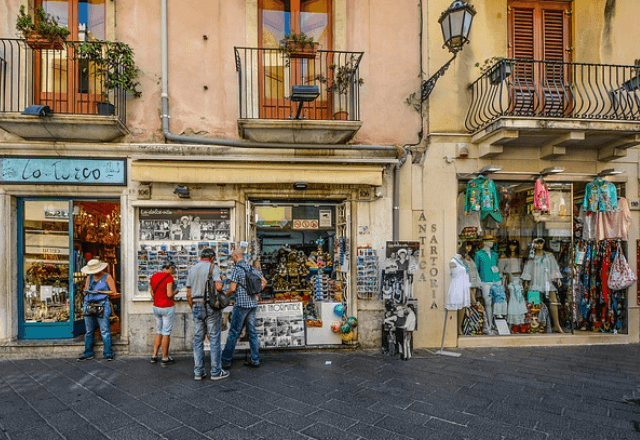 | | |
| --- | --- |
| 1 January | New Year's Day |
| 6 January | Epiphany |
| 25 April | Liberation from Nazi-fascism |
| Between 22 March and 25 April | Easter Monday |
| 1 May | Labour Day |
| 2 June | Republic Day |
| 1 November | All Saints |
| 8 December | Immaculate Conception |
| 25 December | Christmas Day |
| 26 December | Saint Stephen |
More information can be found here.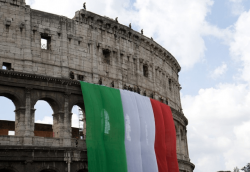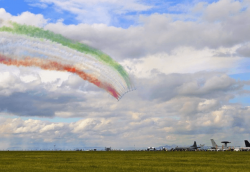 Most businesses will follow Saturday working hours if the regional holiday falls on a week day. The major local holidays are:
| | |
| --- | --- |
| 25 April | Venice celebrating St. Mark |
| 24 June | Florence, Genoa, Turin celebrating St. John |
| 29 June | Rome celebrating St. Peter and St. Paul |
| 7 September | Milan celebrating St. Ambrose |
| 19 September | Naples celebrating St. Januarius |
If you are placing business in one of the above cities during a local holiday, it may affect you.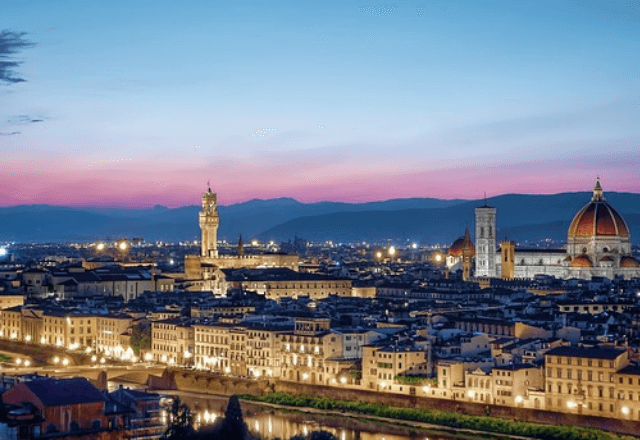 Events and seasonality
Major events affecting normal business and may affect bookings, accommodation availability and transport systems include: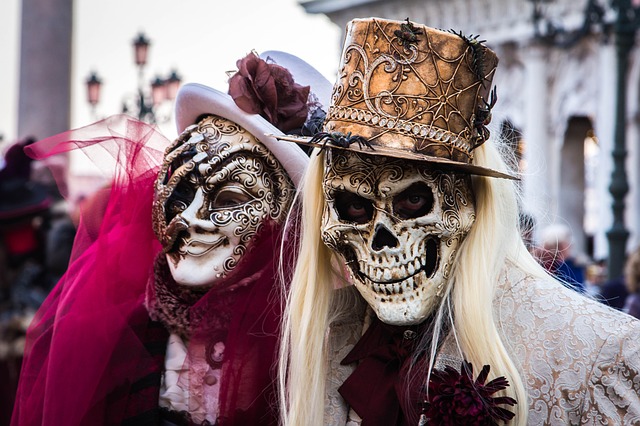 ETOA activity
ETOA Country Representative Jorge Traver and Market Specialist Nadia Falchi are focusing on developing the local membership base as well as our relationship with local authorities, attractions and other stakeholders.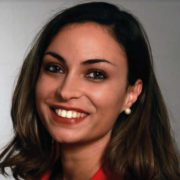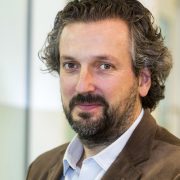 This content is exclusive to ETOA members
Not a member yet?
The ETOA membership opens invaluable networking opportunities to your business, allows you to gain access to critical insights and information and contributes to the campaign for a better regulatory environment in Europe.
Connect with the global travel trade
Stay informed of insights, regulations and changes
Be supported in shaping the tourism landscape
Enquiry now