23 July 2019 | While best efforts have been made to verify the accuracy of the information, it should be used as guidance only. If you have updated information please contact policy@etoa.org.
23 August 2019 | Information about proposed guiding regulation and VMR tax in Amsterdam has been updated.
17 October 2019 | Information about proposed coach plan and consultation process has been updated.
Tax
Amsterdam levies overnight (toeristenbelasting) and day-visit taxes (dagtoeristenbelasting and vermakelijkhedenretributie known as VMR).
Please click on the right hand banner to find out rates and further information.  
Update, August 2019:
23 August Amsterdam Gemeente sent out a letter including information about VMR – please note that this is still only the intention and it has not yet been decided by the city council:
The introduction of an entertainment retribution (VMR).
This measure will be in effect from 1 January 2020. The College of Mayor and Alderpersons intends to introduce the entertainment retribution for guided tours in Amsterdam as of 1 January 2020. The entertainment retribution (VMR) is a charge you have to pay if your business offers commercial entertainment or recreation in public spaces. The tariff will be 1,50 euros per participant. The Amsterdam Public Participation Ordinance is not applicable to the Tax Ordinance. The City Council will approve the measures and the corresponding ordinance this fall. After this approval you will receive more information about this.
The city government (Gemeente) intends to raise €105million annually from the visitor economy by 2021. This could also affect locals if the 'vermakelijkhedenretributie' (VMR) entertainment tax is expanded to include museums. While the introduction of a day tax on sea and river cruise passengers from 1 January 2019, and rising overnight tax, was intended to contribute to this fiscal goal, some cruise ship volume has already moved to Ijmuiden and Rotterdam, giving rise to increased inter-city coach excursions to Amsterdam, and loss of revenue to the city.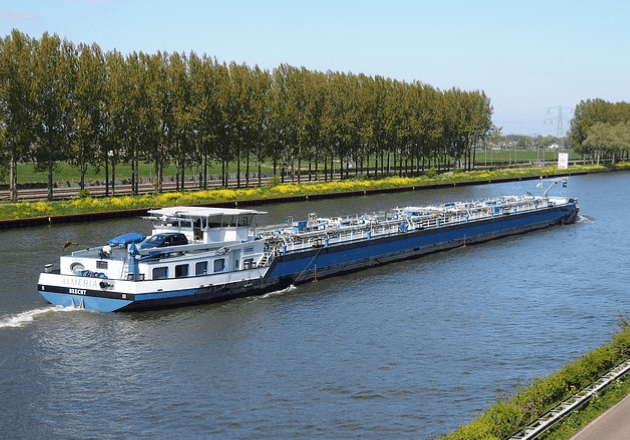 Access and Mobility
Air Quality restrictions (low emission zone)
Amsterdam strictly controls coach access in the city centre. Coaches registered before 1 January 2005 are not allowed in the low emission zone (South of IJ river and within A10 ring road). It is important that all drivers and guides are familiar with common practice as 'anti-coach' sentiment is reinforced by pictures on social media of illegal parking, turning, engine idling etc. Public opinion directly affects policy making.
Access and Coach Parking
On New Years Eve, 31 December, no public transport will run from 20:00 to the morning of 01 January.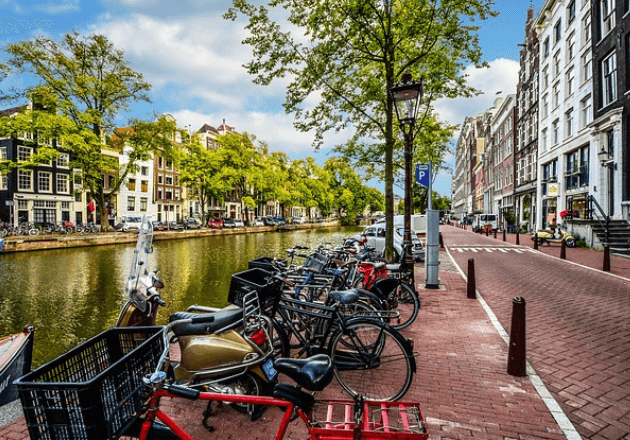 In May 2019, Amsterdam's city government (Gemeente) published the Clean Air Action Plan to make all traffic emission-free by 2030 and would be implemented in stages. What happens in practice may differ significantly as the challenges of implementation clarify, but it is important to be aware of the scale and scope of the city's ambition.
On 03 October 2019 the Gemeente released their new strategic coach policy agenda 2020- 2025 for consultation. They have included a foreword and summary in English on page 38-39 explaining eight key steps in their plan, the rest is in Dutch. The consultation ends 19 November 2019. Members are strongly encouraged to contribute.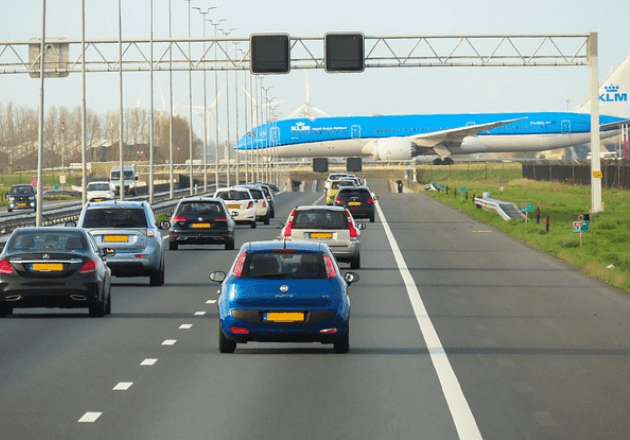 Attractions
These attractions are selected due to high demand and/or operational issues. If you think we should include others, please contact policy@etoa.org.
Attractions based in The Netherlands outside of Amsterdam can be found here.
If you are a member attraction of ETOA and would like your attraction featured on this page, please contact policy@etoa.org.
Information about group visits can be found here.
Information about tickets and opening hours can be found here. The bookings open two months in advance.
Group ticketing has become highly problematic and it is not allowed for tour operators to buy tickets for their clients.
The 2018 terms and conditions state "The Anne Frank House wants to give as many individuals and (school) groups as possible the opportunity to visit the Anne Frank House, at an entry price determined by us. Travel organisations / tour operators may not make bookings for third parties."  (clause 2.5)
According to their Visitor Service department, the change was intended to control the re-selling of tickets.
Clearly the new condition affects operators selling packages including the Anne Frank House and we have had reports of operators being denied tickets.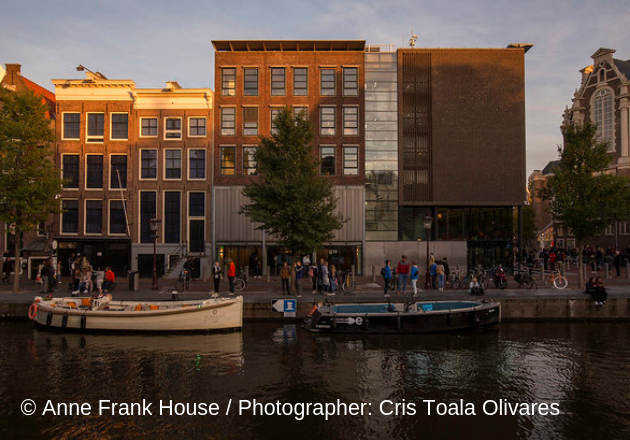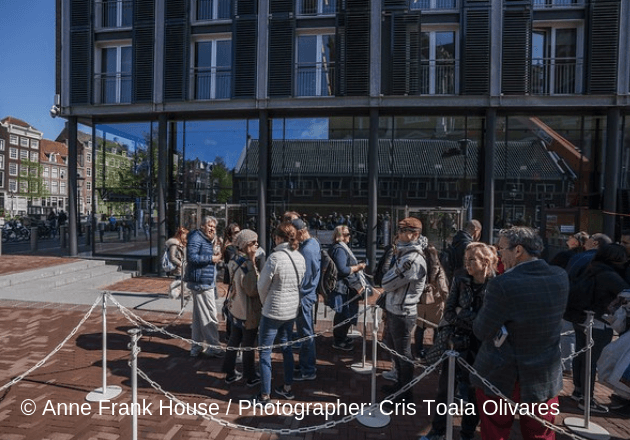 Guiding regulation
While guiding is not a regulated profession in the Netherlands and thus access to the profession cannot be controlled, Amsterdam has used its powers to control commercial activity by imposing significant restrictions on organised walking tours, capping group size at 20 within defined areas. 
Tour guides need a permit to conduct groups (4 to 20 pax) within the restricted areas. Guiding permit application form is available here. 
Please click on the right hand banner to read more about guiding regulations in Europe and the ETOA tour guide ID card. 
Update, October 2019:
23 August Amsterdam Gemeente sent out an information letter regarding guided tours in Amsterdam including below information:
By 01 January, the VMR tax is intended to be applicable "if your business offers commercial entertainment or recreation in public spaces", which may therefore also include guided walking tours. FAQ on the subject here. It is our understanding that this will be approved by the Gemeente 6-7 November 2019.
The new set of proposed regulations (under consultation), which were initially announced for 01 January 2020, has been delayed to 01 April 2020.
The Gemeente has confirmed that the consultation process which was supposed to commence on 15 October where a draft publication was supposed to be available is delayed. We will update this page when more information about the process is available.
The Gemeente intended to organise an information meeting on 29 October for everybody interested, this meeting has been postponed. Learn more about registration when a new date has been confirmed here.
Amsterdam imposed rules regarding guided group walking tours in April 2018 in parts of the De Wallen area in the city centre including the Red Light District and the Dam Square. The stated reason was to prevent public nuisance for residents, business owners and other visitors. ETOA and others argue that nuisance is generally caused by individual visitors. Nevertheless, as the city can control commercial activity in public places, it has chosen to do so. 
Regulations have been further tightened from 01 April 2019 and more changes are proposed from 01 April 2020. Information below.
The rules apply to any tour guides or leaders either guiding or escorting groups of minimum four people through the area.  
Guides must obtain a permit to be able to guide in the area for a fee of €165.40, which is valid until 31 March 2020 (initial end period was 31 December 2019, but this has been extended due to the extension of the new regulation). Guides will not need to be certified guides to apply for the permit and they will not need a Citizen Service Number (BSN) to apply.  
Please follow this link for the application form.   
Before applying, the guide will need to prepare information about the following:  
Frequency of tours 

 

Size of groups 

 

Company name the guide is working for (if applicable) 

 
The permit can be picked up in one of Amsterdam's city offices.  
Details of restrictions in English, Spanish and Dutch, and related mapping, are available here:  
Key provisions include:  
Groups cannot be larger than 20 people 

 

Tours must be finished by 19.00 at the latest. 

 

The rules apply to all guided tours, whether on foot, by bike or on 

Segways

. 

 

Groups are not allowed to stand still at locations that are busy with traffic (like canal bridges) and store entrances during opening hours. See website above for affected areas. 

 

Taking photos of sex workers is prohibited, and guides must ensure that groups stand with their backs to the sex workers. 

 

Loudspeakers or megaphones are not allowed, nor shouting. 

 

Alcohol and drug use are prohibited during the tours. 

 

Before the tour, guides must instruct the groups to show respect for 

local residents

, businesses and sex workers.

 

If the rules are broken, the guide will face a fee of €190 if the guide is an individual or €950 if the guide is guiding for a company. 

 

After three violations, the permit will be revoked. 

 
Amsterdam Gemeente issued a press release on 20 March 2019 announcing a ban on walking tours in the Red Light District (RLD) from 01 January 2020 as well as other restrictions.
On 23 August 2019 it was announced that these previously announced restrictions will not be implemented until 01 April 2020. There will be a four-week consultation process about the intended measures. Dates for the consultation are yet to be confirmed. Members can contact Amsterdam Gemeente directly by emailing tours@amsterdam.nl if they would like to know more.
Main proposals include: 
Group walking tours (over 4 people) in the RLD will be banned from 01 April 2020. This does not include the entire De Wallen area, but only by sex workers' windows.

 

Group sizes in the city centre (excl the RLD) will be decreased to 15 people, currently it is 20. 

 

Free tours and offering services to consumers in the street without official accreditation will be prohibited. 

 

The City will, in consultation with the industry, introduce an official accreditation for tour guides that can only be gained if the guides fulfill certain quality requirements.

 

Guides that offer tours in the centre, but beyond the RDL will also need an exemption; this is currently not the case. The price will be around €200 per guide.
In banning organised walking tours within the RLD and proposing further restrictions in a wider area, the authorities have decided that organised tours of any size are a significant contributor to over-crowding, that groups cause nuisance, and that sex workers are adversely affected by group tourism. This is disputed. Nevertheless, the Gemeente's apparent priority is to prevent the windows where sex workers are visible from being treated as a commercial tourist attraction. This appears not to recognise the area's broader cultural and historical appeal.  
ETOA fully recognises that the impact of these moves are drastic: an entire suite of product delivered in a public place has been banned by an administrative act. This affects businesses, guides and clients. Issues of fairness arise as non-organised groups and individual visitors cause nuisance; an open sex-trade and freely available soft-drugs will continue to attract them, and they will be free to visit. In requiring guides to have a permit elsewhere, the city is using commercial control to regulate activity; guiding itself remains an unregulated profession in the Netherlands.  
Strongly diverging opinions on the merits of this policy and the consultation process that led up to it are evident. We understand that legal challenge is likely. If members wish to learn more, in confidence, they should email policy@etoa.org. 
Public holidays and opening hours
A list of national holidays can be found below.
These local holidays may affect access and operations in Amsterdam.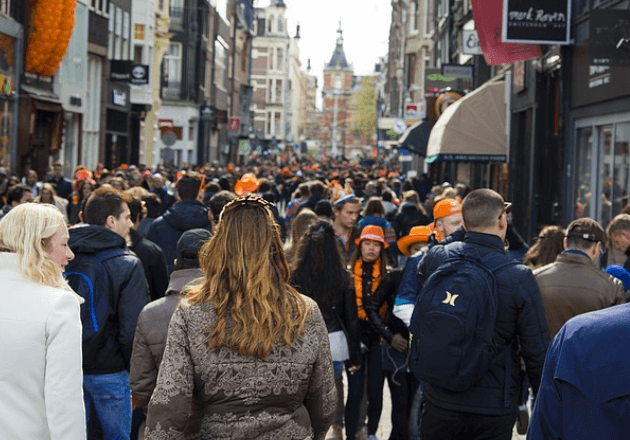 The Netherlands have 11 public holidays. In 2019 they are:
| | |
| --- | --- |
| 1 January | New Year's Day |
| 19 April | Good Friday |
| Between 21 March and 22 April | Easter |
| 27 April | King's Day |
| 5 May | Liberation Day |
| 30 May | Ascension Day |
| 9 and 10 June | Whitsun Weekend |
| 25 December | Christmas Day |
Please click here for more information.
Opening hours are generally 09:00-17:30, banks and post offices 09:00-17:00. Please click here for more information.
Events and seasonality
For an overview of events taking place in Amsterdam, the local tourist board (Amsterdam and Partners) has developed a web calendar.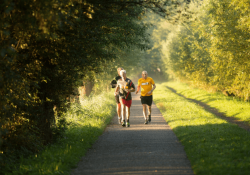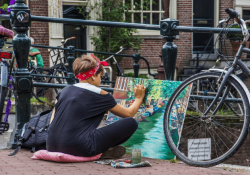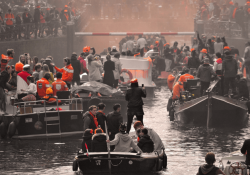 ETOA activity
ETOA's Market Manager Yamin Saadi is focusing on developing the local membership base. We have regular meetings with local stakeholders including the City in Balance and Transport teams in the Gemeente, and Amsterdam and Partners.
ETOA has a working group composed of local member companies representing canal cruise, museum, coach transport and guided walks, plus operators. We would welcome participation from the accommodation sector, and from more operators. For further information, please email the team at policy@etoa.org.
ETOA 30th anniversary drinks reception: ETOA is organising an informal networking drinks event in Amsterdam on 3rd of September from 4:30 pm to 7 pm. Please click here for more information.
Resources
Further information on Amsterdam & Partners can be found here.
The Gemeente's coalition agreement (May 2018) outlining the city government's ambitions can be found here.
Their 2018-2022 programme 'City in Balance – Towards a new equilibrium between quality of life and hospitality' (in English) can be found here.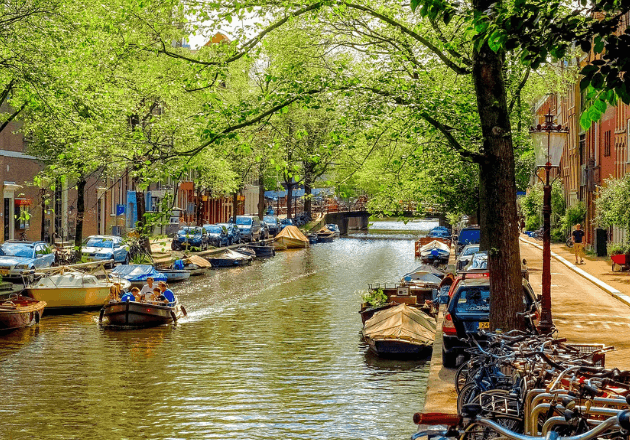 City tourism: Operators update

 Receive the latest news on operational developments in destinations across Europe