Tourism needs international co-ordination: a conversation with UNWTO Director for Europe
Tim Fairhurst, Director of Policy, ETOA, 16th April 2020
An industry which, more than most, reaches across borders needs international coordination. The COVID-19 crisis has brought the limitations of current governance into sharp relief. Europe sees a divergence of practice in managing health, borders, business support and consumer protection. The EU has called for a coordinated approach to lockdown exit strategies, but they remain matters of national competence. Comprehensive and accurate information about when and how travel restrictions will relax is hard to find. When thoughts turn to the future of tourism, will new international protocols be agreed, or will variation from territory to territory leave us in a tangle of insurance small print, contractual conflict and logistical complexity?
Effective cooperation is highly prized at a time when competition is secondary to survival. Each week we join a European tourism stakeholder call which shows encouragingly high levels of collaboration. While financial concerns are top of the agenda, a sense of the scope – and the need – for profound change is inescapable. Just before the Easter break, I had a chance to catch up with Alessandra Priante, Director for Europe at the World Tourism Organization (UNWTO). An Italian living in Spain, she has wide experience of tourism management at international, national and regional levels. We thought it would be interesting to hear her personal perspectives on the current crisis, the prospects for renewed multilateralism, and the international community's ability to deliver a sustainable and resilient recovery.
Priante's wide-ranging and challenging responses covered travel safety, factors affecting how a future tourism might emerge, and who the winners could be. There are grounds for optimism. (For links to the full 8th April video interview, see end of this article.)
Crisis response and recovery – are we doing enough?
"We need a fast, effective and central response" said Priante. Liquidity is the priority to keep the ecosystem intact. But "all we are doing is patching the wound, so it doesn't bleed so much" said Priante. "The key will be phase two" she added. What happens as lock-downs ease? "Tourism itself will need antibodies to ensure its recovery."
The UNWTO has convened a Global Tourism Task Force, including sister agencies IMO (International Maritime Organization and ICAO (International Civil Aviation Organization), as well as WHO (World Health Organization), whose public health expertise guides the international response. The task force's purpose is to support recovery.1
"This unprecedented public health emergency has already become an economic crisis, which will come at a social cost," said UNWTO Secretary General, Zurab Pololikashvili at a recent virtual meeting. Tourism "is the hardest hit sector and all our best estimates have been overtaken by the changing reality. The livelihoods of millions of people and their families are at stake, be it in urban centres or in remote communities where tourism is sometimes the main income generator and a vehicle for social inclusion, protecting heritage and kick-starting development."2
The need for a global task force recognises that major differences in practice across the world will be especially problematic given the interdependence of the travel and tourism ecosystem. The group's recommendations may include minimum standards applicable across borders, for example in airport security and health screening.
Priante reports that bilateral discussion between UNWTO and its member states now typically includes health screening systems as well as borders and visa facilitation. But the challenges are also creative. "Governments need to walk the extra mile – make an effort of vision." We may have to work out how we can provide product for a period when keeping 1.5m apart is the new normal, but practical objections multiply. "How will we manage groups?" asks Priante. It is one thing to pivot to domestic and nearby markets to stimulate recovery, quite another to reinvent how services are delivered.
Resilient tourism needs better data
Europe's tourism ecosystem depends on small businesses vulnerable to prolonged financial stress. But Priante sees a paradox here: tourism is vulnerable, but it is also resilient in its capacity to adapt quickly. She thinks we will need to focus on how to manage a transition period of fundamental change – perhaps over the next five years – so that the global travel and tourism infrastructure is better equipped to respond to external threats. Meanwhile, "one of the necessary tasks is the sharing of data."
Successful strategic planning and change management depend on good information and insight, including enhanced market intelligence and analysis of past crises. Priante thinks that a new approach to data sharing will be necessary. Talking to member states, she reports some want tourism to return but also want to ensure that a return to growth occurs in an environmentally responsible way. The twin themes of data and smart development echo the EU's agenda for an digital and green economy.
No return to normal
There is "no return road" to the pre-crisis situation, believes Priante. With the transformative impact of web-enabled collaboration platforms and the social, educational and professional change they bring, our attitudes to productivity, skills and training are being reset.
"How many people have said they are more productive teleworking?" she asks. If patterns of life change, from commuting to schooling, we will transform the environment within which tourism takes place. This could radically affect scope for capacity optimisation.
"We have to commit to a culture of innovation" says Priante: her advocacy of tourism is based on its ability to change. "The way you look ahead is what matters." Citing rural communities as potential beneficiaries of new patterns of tourism behaviour, Priante also challenges one of the central planning assumptions of tourism: "I don't think we should talk about seasons anymore. The point is not the season, it is the offer. If recovery begins in November, what do we have?"
Our conversation was coming to an end, but she had one last point for us to ponder: the private sector cannot shape the recovery alone, it needs to speak loudly to government. ETOA and its colleagues across travel and tourism trade associations do just that, and are responding to the European Commission's call to propose new governance frameworks, but Priante's challenge was clear: "The private sector should say, thank you for the vouchers, thank you for the support – but here are our ideas: help us." And the public sector, she believes, will welcome this. "We all need to become protagonists and propose new ideas: this is a time to give content to three words: sustainable, responsible and accessible. I see opportunity, but we need to be smart. And brave."
Thank you, Alessandra. To be continued!
Tim Fairhurst, Director of Policy, ETOA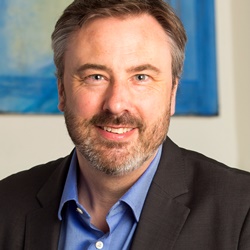 EXCERPT | ETOA's Tim Fairhurst in conversation with Alessandra Priante from UNWTO
FULL INTERVIEW | ETOA's Tim Fairhurst in conversation with Alessandra Priante from UNWTO
Tackling the Impact of COVID-19 Together
 Share best practices in the industry