2019: Looking backwards and forwards
An update from our CEO, Tom Jenkins
I want to thank you for your contribution in making 2019 an outstanding year for ETOA: membership exceeded 1,300 and we celebrated our 30th anniversary with receptions in Paris, Barcelona, Brussels, Rome, Amsterdam, London, Madrid and Vienna.
We hosted a new "origin market" workshop in Shanghai and our biggest ever GEM. And we are planning two new workshops in 2020 – VIVA, in Rome, and the Nordic Marketplace, in Copenhagen.
New working groups are planned, to further our efforts to engage with local policymakers in the communities our members visit.
Our business plan has just been completed for the next three years, with an updated vision and mission. Our new vision is simple: Better Tourism in Europe.
I look forward to working with you all into 2020 and beyond to further this cause, and take this opportunity to wish you all a very Happy Christmas and a prosperous New Year.
Staffing changes at ETOA
I would like to let you know that Colin Atkins has decided to resign as ETOA's Director of Membership. His departure from ETOA is a real loss to us but reflects his belief that he has done what he came in to do just over two years ago. During his time with us, he has significantly driven up membership levels and attendance at ETOA events and provided some really focused leadership for his team. He goes with our absolute blessing and thanks for all he has done for the association since he joined us. He will certainly be sorely missed.
To cover some of Colin's work, Sean Taggart, one of our non-executive directors, is coming in on a temporary basis for the next 6 months in the role of Interim Commercial Director. Sean will be available to us for 3 days a week during this period and will, I am sure, prove a valuable additional resource as we take our time to consider the best way of moving forward following Colin's departure.
Email phishing scam
Someone calling themselves "Stella McClellan" has obtained a database of ETOA members and has been emailing demanding payment along with fraudulent invoices.  The e-mail addresses from which these demands have come are varied but include etoa2020, etoa2019 and knauer2019.
ETOA responded to this the moment it came to our notice; we have informed the Police and Action Fraud, as well as Starling and Natwest banks – the banks included on the fraudulent invoices. Members should delete and block all emails from this person or these e-mail addresses. The attackers use non-ETOA email addresses, address emails with "Dear Sir", send non-ETOA bank details, and ask how much they are "owed" before sending fraudulent invoices for that amount. Very few members were taken in sufficiently to transfer money.
Our CRM system is guarded and was not breached. We do not share our database with any third party. Having done exhaustive checks, the email addresses seem to have been taken from our annual directory which, as well as being in hard copy, was published online as a pdf. Because of this, all directories have been taken offline. We will not publish email addresses in future. ETOA Members will be able to access contact details through the Members' Area of our website. This is a secure intranet.
I will be writing outlining controls that will assist us in foiling these attacks.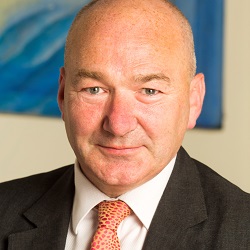 Tom Jenkins
CEO, ETOA – European tourism association