Courtesy of Sevilla Tourism, buyer delegates registered for HEM have the opportunity to experience Sevilla and its surroundings during a fam trip on 8th and 9th February 2020. It includes a panoramic tour of the city, visit to the Cathedral of Seville, the Real Alcázar, flamenco show and much more.
The programme is subject to change, detailed itinerary will be available in due course.
Please note  that spaces for the fam trip are limited. Flights need to be booked independently.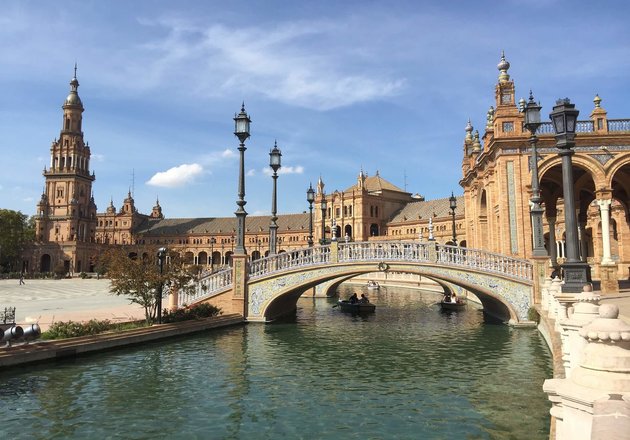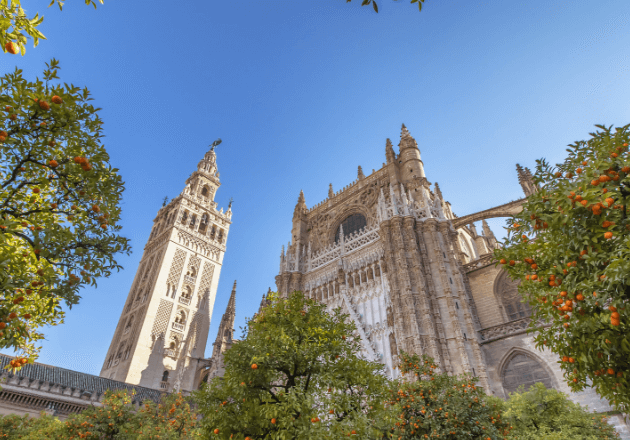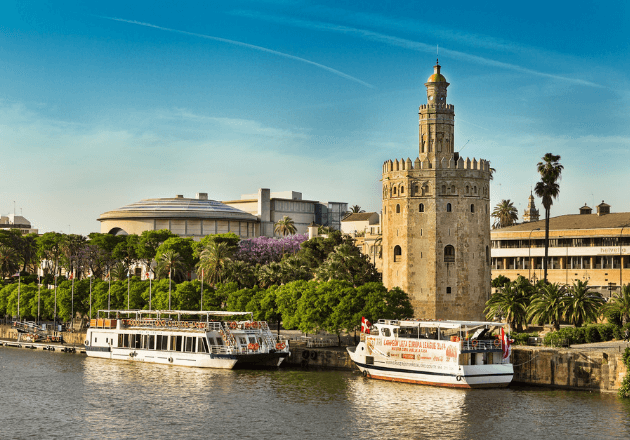 Day 1 – Saturday, 8th February
Morning
Buyers arrives in Seville
14:30
Meeting with Sevilla Tourism
15:00
Panoramic tour of the city
Including Ronda Histórica, Monasterio de la Cartuja, Exposición Universal de 1992, Torre Sevilla – Caixaforum, Río Guadalquivir, Exposición Iberoamericana de 1929, Parque de María Luisa, and Plaza de España.
16:00
Visit to the Seville Cathedral
Walking tour around the ancient Jewish Quarter, Barrio de Santa Cruz and then Walking Tour to discover the Triana neighborhood.
18:00
Visit to the Interpretation Centre for the First Circumnavigation of the World
Discover the keys to the First Circumnavigation of the World and the main Spanish maritime explorations, through its historical sources and avant-garde audiovisual and interactive resources.
19:10
Flamenco Show
20:45
Tapas Dinner Experience
22:00
Transfer back to the hotel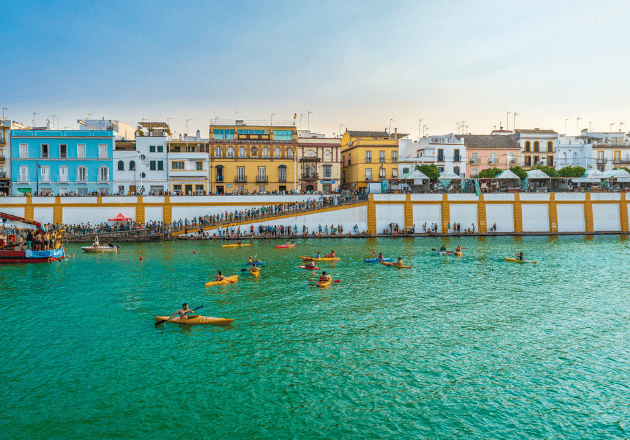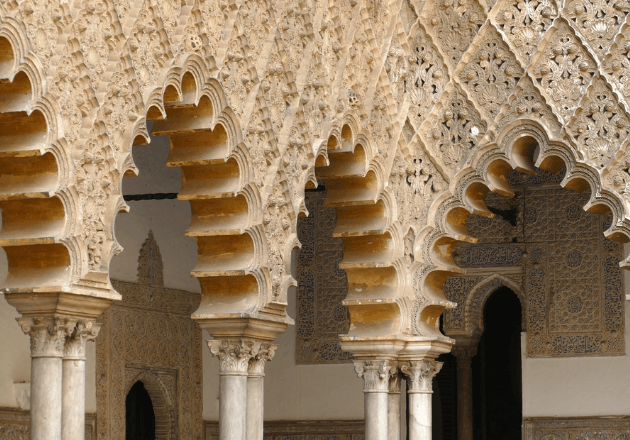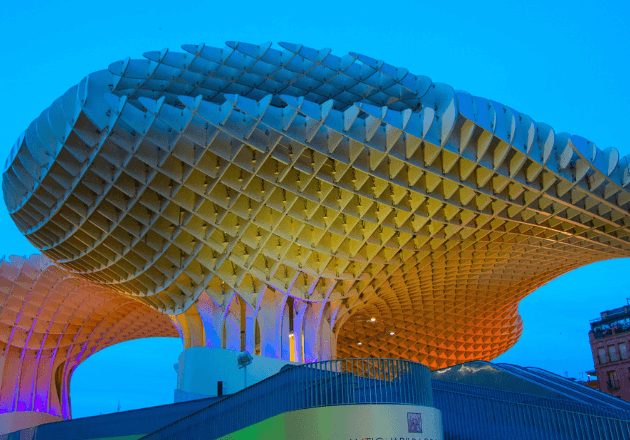 Day 2 – Sunday, 9th February
09:15
Meeting with the official tour guide
09:45
Visit to Hospital de los Venerables
One of Sevilla tourism highlights. It was originally a hospital but since the restoration works (1987-1991) it is the headquarters of a Foundation where exhibitions, concerts and seminars are held.
11:00
Walking tour along Seville city centre
11:30
Visit to a XVIth Century Seville Palatial Mansion – Palacio de Dueñas
The Palace of Las Dueñas has a huge architectonic value that lies in the mixture of Gothic and Mudejar styles. This building's main attraction is the combination of the majesty of the building itself and the collection of antique objects stored in the palace.
12:30
Visit to Metropol-Parasol 'Las Setas de Sevilla'
A wooden structure with 2 concrete columns that hold the access elevators to the viewpoint and is located in the central Plaza de la Encarnación in the city of Seville.
13:00
Walking tour along Seville city centre
13:30
Tapas Lunch Experience at Mercado Lonja del Barranco
15:00
Walking tour along the historical riverside to get to the Alcazar
15:45
Visit to the Seville World Heritage Site, Real Alcazar de Sevilla
The Alcazar of Seville is one of the oldest royal palaces still in use in the world. A palace that has lived through different eras, from the late eleventh century to the modern day, and whose walls have stood watch as a host of contrasting cultures left their prints on the city of Seville as they passed.
17:00
Transfer to Barcelo Sevilla Renacimiento
19:15
Transfer from hotel to the Welcome Reception (venue tbc)
21:45
Transfer back to Barcelo Sevilla Renacimiento
Event sponsors