EuroPass has created the first online platform dedicated to Chinese tourists
Would you like to give the best service to Chinese tourists on their trip to Europe but you are unsure on which strategy to adopt?
EuroPass has created the first online platform dedicated to Chinese tourists, designed by Chinese collaborators based in Europe, and aimed at helping European tourism professionals.
EuroPass has created QR Codes for the different Eiffel Tower's points of interest via WeChat which includes also the functionality of online ticketing.
Thanks to this system the iconic Paris attraction enjoys optimal visibility. The Eiffel Tower's team feedback has been very positive and the attraction is delighted with the new digital tool which is very useful for the Chinese market and even used for its canvassing in China.
Europass is supported by major institutional partners such as Paris, Venice, Côte d'Azur, Brussels, Geneva, Stuttgart, RATP, TMB, Trenitalia, Switzerland, France or ETOA. But also, private partners such as Galeries Lafayette, Dior, Vacheron Constantin, Guerlain, Hyatt, Kipling, Sephora or Aelia.
The platform quickly became the most reliable, useful and convenient tool for Chinese tourists visiting Europe.
Which are the benefits of working with EuroPass?
Allow you to sell your tickets in yuan, in Chinese, via the WeChat Travel Experience,
you can integrate your electronic tickets into the platform,
there are no creative fee and no business provider commissions.
With no more language barrier, exchange rate fees or inappropriate communication, EuroPass offers the best-designed WeChat solution to make your business accessible to Chinese visiting Europe!
For more information please contact: info@europass.paris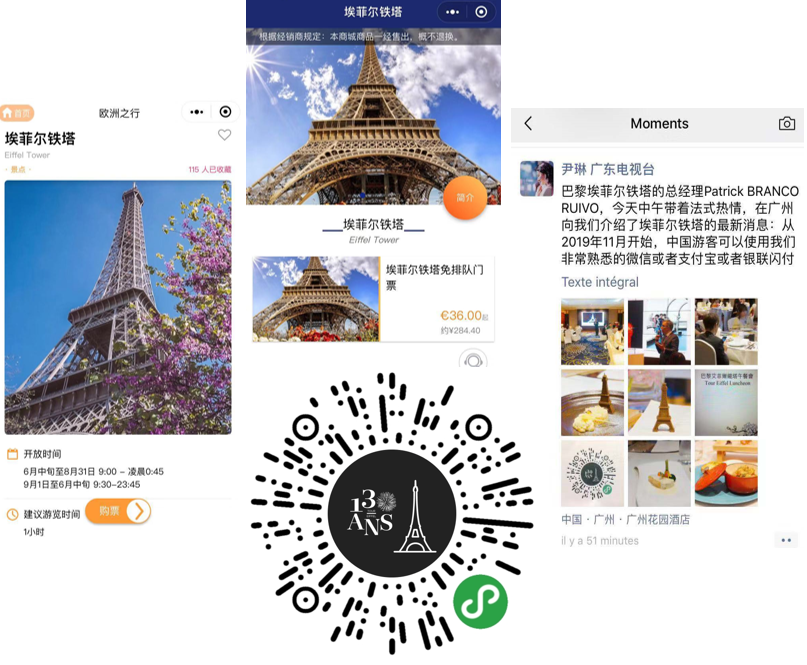 Sign up for ETOA newsletter