19 August 2020 | Information about guiding in Catalonia during COVID-19 has been added. 
26 June 2020 | Information about Palau de la Musica Catalana and Catedral de Barcelona has been added to the page under attractions.
23 June 2020 | Information about the re-opening of Sagrada Familia and La Pedrera has been added as well as information about accommodation providers currently open. 
While best efforts have been made to verify the accuracy of the information below, it should be used as guidance only. If you have updated information please contact policy@etoa.org.
Tax
Barcelona levies an overnight tax on visitors staying in commercial accommodation (taxa turística) including cruise ship passengers.

Please click on the right hand banner to find out rates and further information.  
Access and Mobility
From 1 January 2020, the temporary low emission zone (Zona de Bajas Emisiones – ZBE) will be made permanent operational from 7:00 to 20:00 Monday to Friday for all vehicles.
The minimum standard requirement to enter the zone is DGT B yellow sticker (Euro 4 for coaches). Non-Spanish vehicles will not receive a DGT sticker but must still register to enter the zone. Further information on registration here. Vehicles which do not meet this requirement can enter the zone a maximum 10 days per year, but must first register for a daily permit.
It has been decided that for professional vehicles, such as coaches, there is a 1 year moratorium and therefore the low emission zone will apply from 1 January 2021.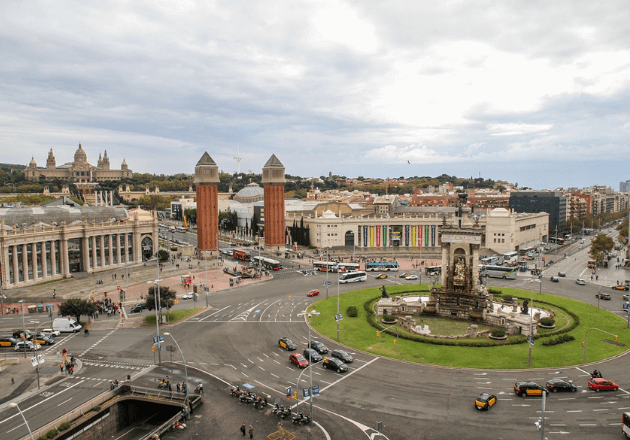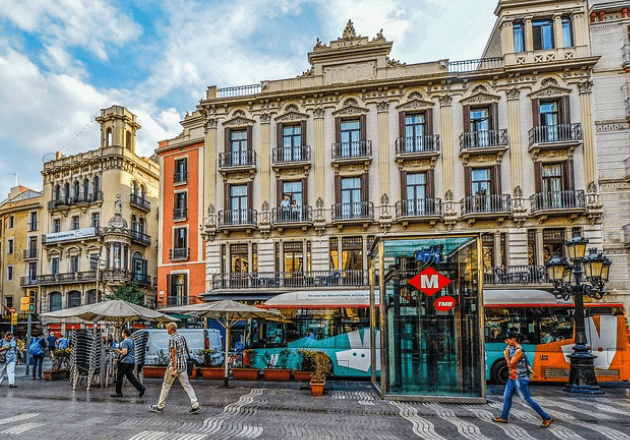 The Sant Felip Neri square, Gothic Quarter, Barcelona is closed for all visitors between 10.30 to 11.30 and 13:30 to 15:00 on weekdays as students from Sant Felip Neri school use the square during this time. The closure is due to safety.
Attractions
These attractions are selected due to high demand and/or operational issues. If you think we should include others, please contact policy@etoa.org.
Attractions based in Spain outside of Barcelona can be found here.
Attractions based in Madrid can be found here.
If you are a member attraction of ETOA and would like your attraction featured on this page, please contact policy@etoa.org.
Guiding regulation
In Spain, guiding (Guía turístico) is a partly regulated profession (regulated by regions – Comunidades Autonomas).
Guiding is not regulated in Catalunya.
Museums and Patrimonio Nacional (Royal palaces, castles and some museums) are not part of the regional guiding regulations, and guides need to have a licence to be able to guide in these places.
Please click on the right hand banner to read more about guiding regulations in Europe and the ETOA tour guide ID card. 
COVID-19 guidelines: The Catalan government has published guidelines (in Catalan) on how to conduct guided tours during the COVID-19 crisis.
Public holidays and opening hours
Local public holidays in Catalunya can be found in this document, page 10.
ETOA activity
Our local Spain Country Representative Jorge Traver is focusing on developing the local membership base as well as our relationship with local authorities, attractions and other stakeholders.
In Barcelona, ETOA joined our partner NECSTouR's 'Better places to Live, Better places to Visit' event in April 2018 as well as a workshop jointly organised with the Ajuntament on the development of its tourism marketing strategy in November 2018.
In June 2019, ETOA held a networking drinks reception at La Pedrera celebrating our 30th anniversary.
ETOA has set up a working group in Barcelona, meeting 2-3 times a year exploring tourism's challenges and opportunities in the city. If you are interested in hearing more about the working group, please contact policy@etoa.org.
Resources
Ajuntament de Barcelona (city hall) are sharing data regarding visitors in the destination. Data and resources can be found here.
Barcelona's strategic tourism plan 2020 can be found here.
Ajuntament of Barcelona article on patterns of repeat business to the city and province.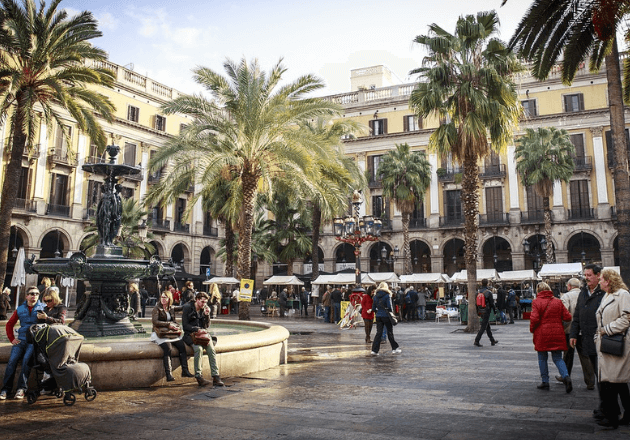 This content is exclusive to ETOA members
Not a member yet?
The ETOA membership opens invaluable networking opportunities to your business, allows you to gain access to critical insights and information and contributes to the campaign for a better regulatory environment in Europe.
Connect with the global travel trade
Stay informed of insights, regulations and changes
Be supported in shaping the tourism landscape
Enquiry now