14 February 2020 | Information about group ticketing at Sagrada Familia has been updated. 
17 January 2020 | Ajuntament of Barcelona have published a response to the climate emergency, setting out 2030 goals, and calling for action from port and airport. For further information, click on the following: climate plan and ten steps to tackle carbon emissions.
07 December 2019 | Ajuntament of Barcelona article on patterns of repeat business to the city and province.
While best efforts have been made to verify the accuracy of the information below, it should be used as guidance only. If you have updated information please contact policy@etoa.org.
Hot Topics
Covid-19 / Coronavirus
06 March 2020
Public health guidance in relation to Covid-19 outbreak is available on our Covid-19 outbreak page here.
Safety and demonstrations
28 November 2019
There is no longer any disruption to the Placa Universitat area in the city as the student protest camp has been closed down. Following earlier disruption to roads and motorways earlier on this month there have been no further incidents. We will update this page if the situation changes.
In case of future disruption or demonstrations, visitors are advised to follow updates on below channels (most updates in Catalan/Spanish):
Ajuntament de Barcelona / Turisme de Barcelona: On 16 October Ajuntament de Barcelona (city hall) released a statement about the current events and security in the city. Furthermore the Barcelona Tourism Consortium has a call centre for tourists and visitors to answer any questions or incidents. This service is operational daily from 8am to Midnight and can answer queries in different languages. The telephone number is (+34) 93 285 3834. If necessary, the opening hours will be extended. Visitors can find updates on the current situation on the tourist office's official Twitter account.
Public transport: On TMB's official website visitors can check for service status and disruptions on metro and bus lines. They also update their Twitter account frequently. We have been in contact with TMB and their current information is: "Due to possible traffic alterations in the city, we inform you that the service of Barcelona Bus Turístic may be affected. For more information please contact +34 934 655 313"
National and international trains: Updates on travel disruptions are announced on Renfe's Twitter account as well as on their website.
Airport bus: AEROBUS BCN is updating their Twitter account in case of delays and disruptions.
Airport: Aena, operating Josep Tarradellas Barcelona-El Prat Airport, is updating travelers in case of further disruptions on their Twitter account. Information about the situation can also be found on the airport's website. Travelers are advised to contact their respective flight operators for details on specific flights.
Sagrada Familia: Follow their Twitter account about regarding updates on closures.
Please contact ETOA on policy@etoa.org if you have any questions, comments or updates on the situation.
You may have seen reports related to levels of street crime in Barcelona in recent weeks. Client safety is of paramount importance, and we have been in close contact with our partners in the city to understand the situation, and what measures are being taken to assure visitor safety. Below is the official response to the reports from Barcelona Activa (Ajuntement de Barcelona).
ETOA has a country representative based in Barcelona, and good relationships with city, province and region, and we are confident that progress will be made. Barcelona responded fully following a rise in reported pick-pocketing of tourists in the past, and they are fully aware of the significance of public perception of safety on intention to travel and future sales. As was Paris following similar concerns: the city deployed more police and improved the process of reporting a crime, a necessary step for insurance as well as justice. Poor reporting processes worsen the harm caused through lost time which could have been spent enjoying the destination, and provide insufficient deterrence if it is felt that visitors will not go to the trouble of reporting crime.
We will push for improvements in all aspects. Meanwhile, usual precautions for a crowded city remain advisable: care taken when using cash machines; use of zipped bags worn across the body; particular attention on public transport and in spaces popular with tourists.
If you have any information you would like to share with us so that our dialogue with the authorities is as useful as possible, please email policy@etoa.org.
"Barcelona is a safe city, as pointed out by the main European indicators, which place it in the average of other cities such as London, Paris or Madrid.
In recent months, some criminal episodes have been recorded, in isolation, and a percentage increase in petty crimes, phenomena that are common to many other global cities. These specific events have received during the summer intense media attention, which has been able to contribute to magnify the perception of insecurity.
The whole of the municipal government is committed to strengthen security, working in coordination with the Government of the Generalitat de Catalunya and the Government of Spain. A Local Security Board was convened at the beginning of the summer to coordinate the police and judicial agents and promote legal modifications against the multi-incident crimes.
A police reinforcement has been launched, especially in sensitive areas such as the Olympic Port and in overcrowded areas, and in the next few weeks the Generalitat de Catalunya will increase the number of police forces in the city. At the same time, research work is being strengthened, and police activity has increased, with coordinated operations between the two police forces to fight, for example, against thefts on the underground network.
With regard to the people who visit the city, the City Council has made available advice published in 9 languages ​and has transferred to the consulates and economic agents of the city their full disposition to collaborate in what they require.
Apart from the information on security issues, it should be noted that the city has continued to function at full capacity during the summer, with a high hotel occupation and a new record for visitors during the month of July, which continue to give Barcelona a very high valuation. In the autumn, it is planned to host four large medical conferences and sports and cultural events that ratify the normal running of the city."
Tax
Barcelona levies an overnight tax on visitors staying in commercial accommodation (taxa turística) including cruise ship passengers.

Please click on the right hand banner to find out rates and further information.  
Access and Mobility
From 1 January 2020, the temporary low emission zone (Zona de Bajas Emisiones – ZBE) will be made permanent operational from 7:00 to 20:00 Monday to Friday for all vehicles.
The minimum standard requirement to enter the zone is DGT B yellow sticker (Euro 4 for coaches). Non-Spanish vehicles will not receive a DGT sticker but must still register to enter the zone. Further information on registration here. Vehicles which do not meet this requirement can enter the zone a maximum 10 days per year, but must first register for a daily permit.
It has been decided that for professional vehicles, such as coaches, there is a 1 year moratorium and therefore the low emission zone will apply from 1 January 2021.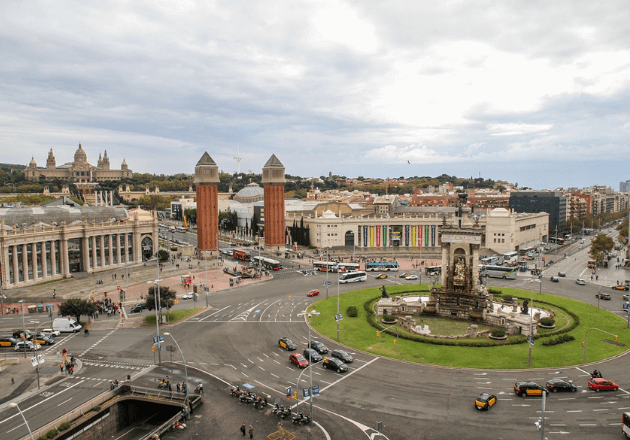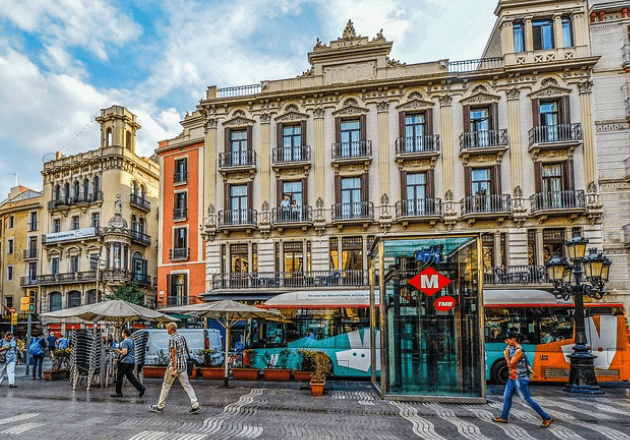 The Sant Felip Neri square, Gothic Quarter, Barcelona is closed for all visitors between 10.30 to 11.30 and 13:30 to 15:00 on weekdays as students from Sant Felip Neri school use the square during this time. The closure is due to safety.
Attractions
These attractions are selected due to high demand and/or operational issues. If you think we should include others, please contact policy@etoa.org.
Attractions based in Spain outside of Barcelona can be found here.
Attractions based in Madrid can be found here.
If you are a member attraction of ETOA and would like your attraction featured on this page, please contact policy@etoa.org.
Last updated 3 October 2019
The Casa Milà, known popularly as La Pedrera, is a remarkable building, a combination of fantasy and functionality that has made this piece of architecture an essential part of any visit to Barcelona. It was the last private residence designed by architect Antoni Gaudí and was built between 1906 and 1912. La Pedrera was declared a Human Heritage site by UNESCO in 1984.
The museum offers a variety of activities to the travel agencies; day-time visits and night-time tours, with a commission.
The museum offers guided tours in different languages, sites to rent, exclusive visits for FIT, groups and events. Different kind of visits and workshops can be organised in order to improve the experience in La Pedrera. It is only the museum's own accredited guides who can provide guided tours.
Official website can be found here, opening hours here. Bookings open at least six months in advance and can be made either via email or the online portal. The museum offers special rates for students, children and seniors. The rates will change in 2020 and will be updated here.
It is recommended to visit in the afternoon as it is less busy. Groups up to 30 pax are allowed.
For more information about various visits, cancellation and payment policy, please contact the Sales Department.
Contact information:
Monica Andreu
monica.andreu@lapedrera.com
+34 686 846 072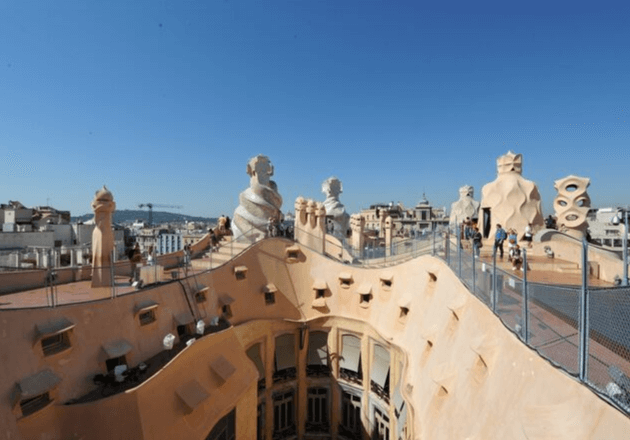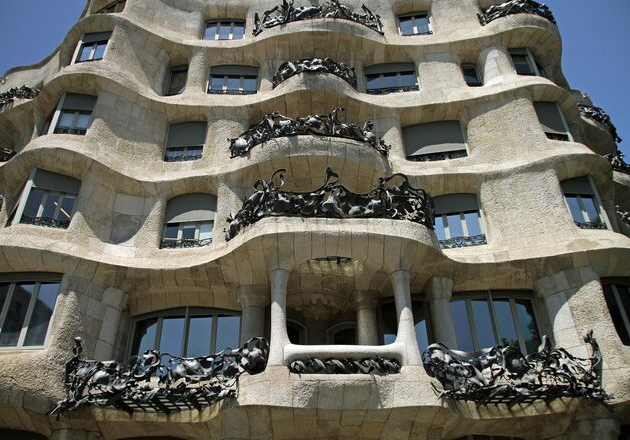 The Montjuïc Cable Car links the funicular station to the top of Montjuïc mountain on a 752-metre run above the ground to Montjuïc Castle. From the cable car visitors can enjoy well known symbols of the city, such as the Sagrada Familia, the Camp Nou or the Magic Fountain of Montjuïc.
General information can be found here.
Ticket information here.
There are special fares for groups and companies.
Opening hours are every day from 10:00 in the morning until sunset, depending on the season.
Starting point: Avinguda Miramar, 30. The route can be found here.
Updated 18 December 2019
General and practical information about opening hours and rates can be found here.
Information about group visits here.
We understand that there are plans to introduce new booking procedures in 2020. The exact date is to be confirmed. New procedures are to include online booking with operator specific log-ins and payment 72 hours prior to arrival. 
Updated 14 February 2020
The Sagrada Familia is a private institution and is one of the most visited monuments in Spain, with more than 4.5 million registered visitors in 2019.
Information about tickets can be found here.
All groups must be accompanied by an official guide accredited by the Government of Catalonia. More information about group tickets and process can be found here.
General rules regarding group visits are below:
Groups must have between 10 and 40 people.
Groups of more than 30 people cannot visit the museum.
Individuals may not enter with group tickets.
Official guides must use a transmitter system for the tour.
If the guide does not want to do the explanation, the group must purchase the group audio guides for €7 per person.
Tour operators can book groups approximately three months in advance and must to pay 50% when booking groups. The remainder must be paid 7 days prior to their visit. Their dedicated travel trade operations team can be contacted via below phone and email address:
Marilí Guerrero
+34 932 07 30 31
operations.gestioentrades@ext.sagradafamilia.org
ETOA has been in close contact with Sagrada Familia following members sharing their frustration regarding booking conditions and response rates.
Sagrada Familia has communicated with ETOA that this pressure poses a challenge from an operational point of view, since there is more demand for tickets than tickets available. The number of visitors admitted each day is limited both for security and for a work license issue: every hour, the Basilica has a maximum capacity of 1,500 people.
In order to optimize visitor flows, ensure safety and work in favor of the quality of the visit, individual and group tickets are divided proportionally. The quota for groups is approximately 20% of the total, although this percentage can increase up to 25% during some of the high season months (March, April and October).
Sagrada Familia has communicated below to ETOA:
"Our Operations Department is responsible for managing this and many other variables, among which are the requests for tickets by authorized agents. This point requires acting with delicacy and good sense, since all the Tour Operators channel the request for group tickets through the system established for it, in which these agents play an important role.
The team is fully aware of the difficulty of establishing this or any other system for the distribution of tickets to the groups, because as in general, demand always exceeds supply.
Therefore, and in order to facilitate as much as possible the visit to the whole world, this team provides personalized attention to all those companies that request it.
Among the measures that could be implemented, which the institution's own management suggests, are the following:
Change the time of the group visit in such a way that the "rush hour" is cleared between 9 and 12 in the morning.
Pose afternoon visits, which offer two fundamental advantages: fewer groups and, therefore, greater ease of movement, and greater ease of finding the desired tickets.
Contact the Operations team well in advance to handle the request for tickets for the high seasons – during the months of March to October and, especially, for the Holy Week and June dates. The months of November, December (except Christmas time), January and February are usually a little less complicated from an operational point of view."
Guiding regulation
In Spain, guiding (Guía turístico) is a partly regulated profession (regulated by regions – Comunidades Autonomas).
Guiding is not regulated in Catalunya.
Museums and Patrimonio Nacional (Royal palaces, castles and some museums) are not part of the regional guiding regulations, and guides need to have a licence to be able to guide in these places.
Please click on the right hand banner to read more about guiding regulations in Europe and the ETOA tour guide ID card. 
Public holidays and opening hours
Local public holidays in Catalunya can be found in this document, page 10.
ETOA activity
Our local Spain Country Representatives Jorge Traver and Joanne Cadier as well as Market Manager Leyre Raimundo are focusing on developing the local membership base as well as our relationship with local authorities, attractions and other stakeholders.
In Barcelona, ETOA joined our partner NECSTouR's 'Better places to Live, Better places to Visit' event in April 2018 as well as a workshop jointly organised with the Ajuntament on the development of its tourism marketing strategy in November 2018.
In June 2019, ETOA held a networking drinks reception at La Pedrera celebrating our 30th anniversary.
ETOA has set up a working group in Barcelona, meeting 2-3 times a year exploring tourism's challenges and opportunities in the city. If you are interested in hearing more about the working group, please contact policy@etoa.org.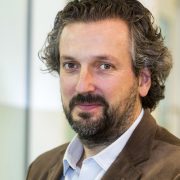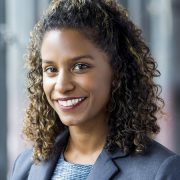 Resources
Ajuntament de Barcelona (city hall) are sharing data regarding visitors in the destination. Data and resources can be found here.
Barcelona's strategic tourism plan 2020 can be found here.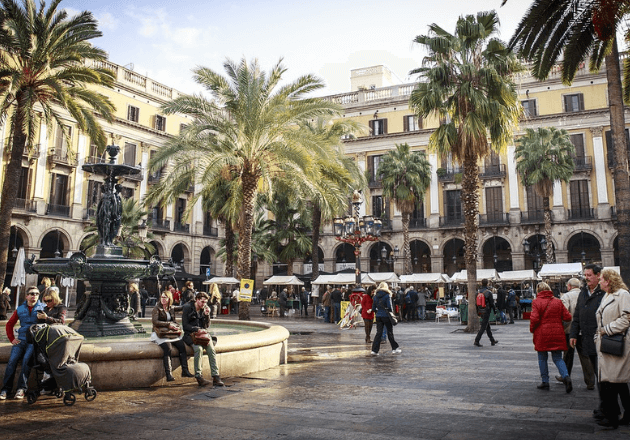 Destination and Policy update

 Receive the latest news on operational developments in destinations across Europe
This content is exclusive to ETOA members
Not a member yet?
The ETOA membership opens invaluable networking opportunities to your business, allows you to gain access to critical insights and information and contributes to the campaign for a better regulatory environment in Europe.
Connect with the global travel trade
Stay informed of insights, regulations and changes
Be supported in shaping the tourism landscape
Enquiry now