ETOA is delivering webinars ranging from informal drop-ins and fact-finding, to expert advice, plans for destination recovery and origin market insights.
ETOA Webinar | European tourism 2021: North American groups

5th October 2020, 15:00 BST
Register here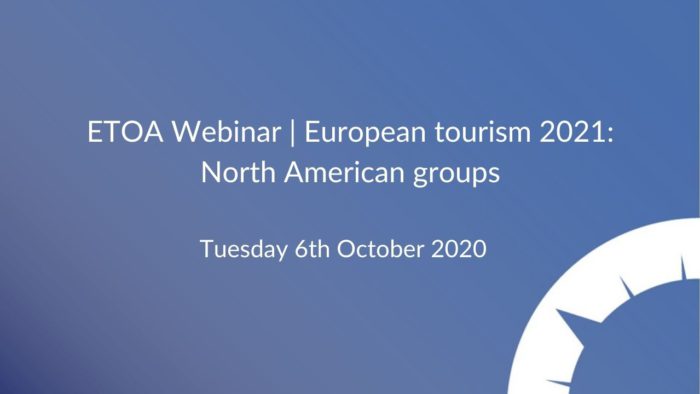 We are monitoring delegate opinion using online polls. For charts with data from our drop-in webinars in April and May 2020 for USA, Benelux, German-speaking Europe, Spain and Italy webinars please see here.
All other charts are displayed on the dedicated pages above.
Sign up for ETOA newsletter